San Diego Community College District (SDCCD) Chancellor Dr. Carlos Cortez has resigned from his post, citing that he will be caring for his parents, who are experiencing health issues.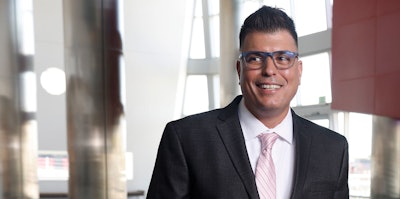 "I am incredibly proud of the progress we have made together over the past two years on behalf of our students and community we serve," Cortez said. "My time at the district, both as President of the College of Continuing Education and as District Chancellor, have been the highlight of my career thus far."
Cortez has led SDCCD for almost two years, since July 2021. Earlier this year, Cortez had announced taking extended emergency family leave to spend more time with his parents in Florida.
"Dr. Cortez made significant contributions during his time as chancellor for which we are sincerely grateful," said Dr. Maria Nieto Senour, president of the SDCCD Board of Trustees. "This included overseeing the safe reopening of our 10 campuses following the COVID-19 pandemic, rebuilding enrollment, and putting the district on sound financial footing by replenishing our reserves and securing important new revenue streams through grants and philanthropy."
Greg Smith, SDCCD vice chancellor of people, culture, and technology services, will become acting chancellor.