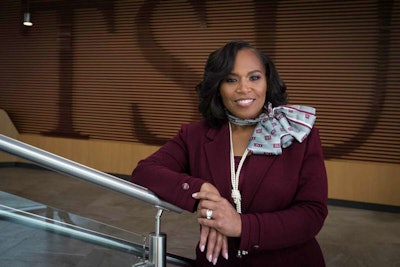 Texas Southern University President Dr. Lesia L. Crumpton-Young is leaving the school, just two years into the job.
In a letter to the Board of Regents, Crumpton-Young submitted her request to retire, and it was unanimously approved by the board. She said that she has plans to help elevate HBCUs on a national level.
"My goal is to assist in accelerating this urgent and compelling objective and shape the national success of HBCUs and Higher Education at large," she wrote to the Regents. "With the successful conclusion of the 2022-2023 Academic Year, it seems the most appropriate time to share this communication with you."
It was unclear if Crumpton-Young, who previously served as Provost and Senior Vice President for Academic Affairs at Morgan State University in Baltimore, had secured another position.
TSU Board of Regents chair Albert H. Myres, said that a Transition Oversight Committee, chaired by veteran higher education administrator Dr. Mary Sias, will be formed.