Dr. Dwight A. McBride will become the inaugural Gerald Early Distinguished Professor at Washington University in St. Louis, effective Aug. 15. He will be appointed to the Department of African and African-American Studies in Arts & Sciences and serve as a senior adviser to the chancellor.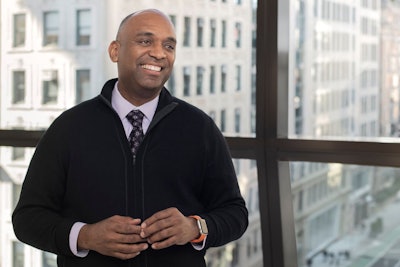 McBride is currently president and professor at The New School. Previously, he was provost and executive vice president for academic affairs at Emory University.
A race and literary studies scholar, McBride has authored books and edited volumes about race, Black studies, sexuality, and identity politics. He is also the co-founder and co-editor of annual open-access journal the James Baldwin Review; a founding co-editor of "The New Black Studies Series" at the University of Illinois Press; and a founding co-director of the Academic Leadership Institute, a partnership between the University of Michigan and The New School.
His accolades include the Lambda Literary Award twice and the Monette/Horowitz Trust Achievement Award for research combating homophobia.
McBride holds a bachelor's degree in English with a concentration in African American studies from Princeton University, and a master's degree and Ph.D. in English from the University of California, Los Angeles.