Dr. Wayne Gersie will become vice president for equity and inclusion at Quinnipiac University, effective Jul. 31. As part of the role, he will serve on the school's Management Committee.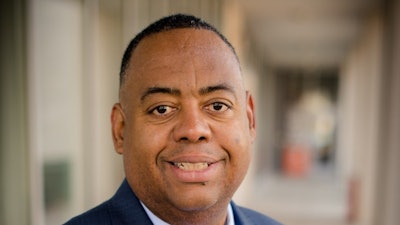 "I'm humbled and enthusiastic to be joining Quinnipiac University," Gersie said. "I'm inspired by its ambitious vision for the future. Quinnipiac is already progressing in building a culture of inclusive excellence. I'm eager to help further the community-wide efforts and work collaboratively with all university stakeholders in championing equity, belonging and inclusivity for all members of Bobcat Nation."
The experienced DEI champion was previously the inaugural vice president of diversity and inclusion at Michigan Technological University. Before that, he was assistant research professor, chief diversity officer for the Applied Research Laboratory, and director of the multicultural engineering program in the College of Engineering at The Pennsylvania State University.
He also serves on the U.S. Merchant Marine Academy Advisory Council.
Gersie holds a Ph.D. in workforce education and development, an M.Ed in counselor education, and a B.S. in exercise and sports science from Penn State.