Chris V. Rey will become president of Barber-Scotia College, effective Jul. 17, the Independent Tribune reported.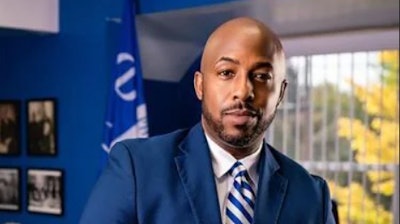 For 22 years, Rey served as part of the Army National Guard service. In the military, he worked to establish the first cyber brigade headquarters for the National Guard. He is also the international president of Phi Beta Sigma Fraternity, Inc., one of the U.S.'s oldest historically black fraternities.
"I look forward to rolling up my sleeves and working with the board of trustees, students, faculty, staff, alumni, and other stakeholders to bring this historic college back to prominence," Rey said. "We will continue working to obtain accreditation, ensure financial stability, build a strong and transparent relationship with alumni and the city of Concord, and grow our enrollment, as we begin our R.I.S.E."
Barber-Scotia lost accreditation and a significant portion of its funding in 2004, and Cabarrus County has ruled that most of the school's property no longer qualifies as an education nonprofit.
Rey holds a B.S. in business administration, information systems from Walden University, and a J.D. from the William & Mary School of Law.