Award-winning actress Phylicia Rashad, is planning to step down as dean of the Chadwick A. Boseman College of Fine Arts at Howard University at the end of the 2023-2024 academic year when her three-year contract expires.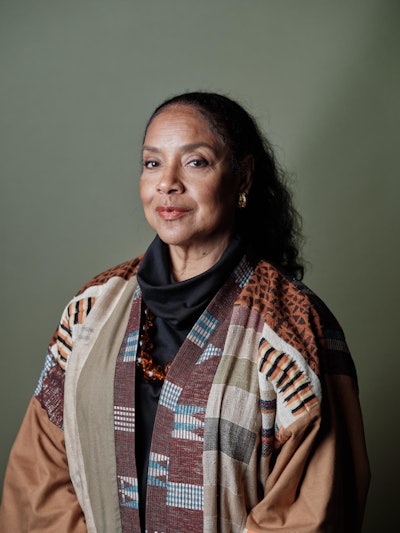 Even while serving as dean and professor at her alma mater, Rashad has continued her acting career.
Despite her short tenure, Howard officials credit Rashad with modernizing the school's curriculum, expanding enrollment among fine arts majors, and designing a modern fine arts building.
Rashad graduated magna cum laude with a bachelor's in fine arts from Howard University in 1970 and is best known as Clair Huxtable on the popular sitcom "The Cosby Show," which ran on NBC from 1984 to 1992.
Across the years, the celebrated actress has served as a guest lecturer and adjunct faculty member, conducting master's-level classes at many universities, colleges, and arts organizations, including Howard, New York University, Vassar College, Carnegie Mellon and The Black Arts Institute of the Stella Adler Studio of Acting.
Shortly before she began her deanship at Howard in 2021, Rashad ignited a social media firestorm when she tweeted support for Bill Cosby after Pennsylvania's highest court threw out his sexual assault conviction and released him from prison, ruling that the prosecutor who brought the case was bound by his predecessor's agreement not to charge Cosby.
"FINALLY!!!! A terrible wrong is being righted- a miscarriage of justice is corrected!" Rashad tweeted, drawing a stern rebuke from Howard officials who said that her comment "lacked sensitivity towards survivors,"
Rashad later clarified her tweet, adding that, "I fully support survivors of sexual assault coming forward. My post was in no way intended to be insensitive to their truth. Personally, I know from friends and family that such abuse has lifelong residual effects. My heartfelt wish is for healing."
A spokeswoman for Howard said that Rashad will be issuing a statement concerning her resignation in the near future.
Veronica Fernandez-Alvarado can be reached at veronica@diverseeducation.com