Dr. Marla Frederick will become dean of Harvard Divinity School (HDS), effective Jan. 1.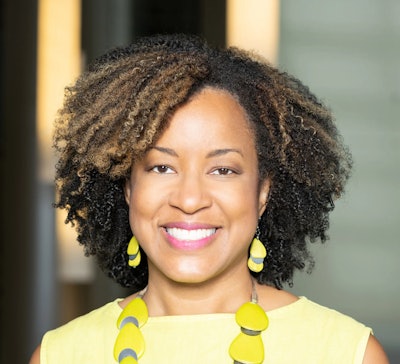 She is currently the Asa Griggs Candler Professor of Religion and Culture at Emory University.
"I look forward to joining the HDS community in developing religious and civic leaders for our increasingly complex and diverse society," Frederick said.
This appointment marks a return to familiar ground for Frederick. Prior to Emory, she served in various roles at Harvard, including director of graduate studies and chair of the admissions committee for the Department of African and African American Studies; interim chair of the Committee on the Study of Religion; and member of the provost's academic leadership forum.
Outside of Harvard, she was formerly president of the American Academy of Religion; president of the Association of Black Anthropologists; and assistant professor at the University of Cincinnati.
As an ethnographer and scholar on the African American religious experience; Frederick's work in academia focuses on the study of religion and media, religion, and social activism in the U.S. South, and the sustainability of Black institutions in a "post-racial" world. Her classes in the past have covered topics such as the anthropology of religion; religion, gender, and race; the African American experience; and American evangelicalism.
She has also authored or co-authored four books, such as Colored Television: American Religion Gone Global and Between Sundays: Black Women and Everyday Struggles of Faith.
"Marla deeply understands the unique role and influence of the Harvard Divinity School, and why it is a cherished institution," said Dr. Alan M. Garber, provost at Harvard. "She recognizes the challenges and opportunities facing the School and will bring a fresh perspective informed by her service both within and outside of Harvard. Beyond her credentials as an influential scholar, she is also a devoted teacher whose thoughtful, collaborative nature shines through in everything she does. She is the right person to lead HDS in the years to come."
Frederick holds a bachelor's degree from Spelman College and a Ph.D. in cultural anthropology from Duke University.