Broward College President Gregory Adam Haile has resigned early from his position, but the school's Board of Trustees is holding off on accepting the resignation until they learn the reasoning behind said departure, The Miami Herald reported.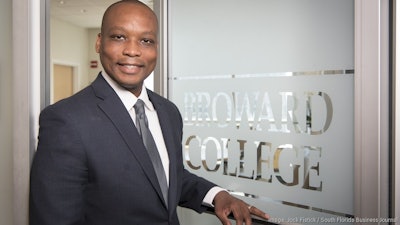 The board held an emergency board meeting Thursday morning in an attempt to investigate further and see whether the issue was addressable. Haile – he still remains president – was not in attendance.
"I don't know how we got here either," board chair Alexis Yarbrough said. "There have been some difficult business questions (in meetings), but there has been no indication to indicate that the board desired this outcome."
At the meeting, several speakers asked the trustees to do whatever they can to keep Haile as president. Losing Haile would be a major loss, said Craig Farlie, chair of the Broward College Foundation, adding that the school is currently in the middle of one of its largest capital campaigns.
Haile's contract as president goes through June 2024. But in a letter, he said it was time to move on. He also mentioned in his letter the board's recent appointments and reappointments from Florida Gov. Ron DeSantis: Yarbrough, Cindy Kushner, Mario Zanotti-Cavazzoni, and Zachariah "Reggie" Zachariah Jr.
Haile said in the letter that no board members had requested his resignation.
However, multiple speakers at the emergency meeting alluded to what they believed to be a potentially fractured relationship between the president and the trustees, stemming from possible problems such as communication issues.