Temple University acting President JoAnne Epps died Tuesday afternoon after collapsing onstage at the Temple Performing Arts Center.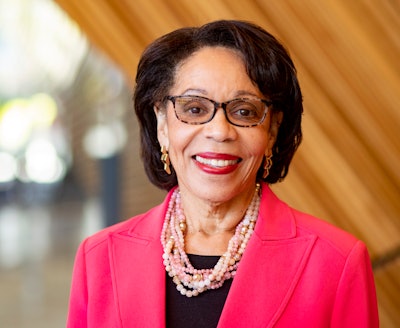 "It is with deep heartbreak that we write to inform you that Temple University Acting President JoAnne A. Epps suddenly passed away this afternoon," Temple said in a statement.
At an event honoring the late Charles L. Blockson, curator emeritus of Temple's Charles L. Blockson Afro-American Collection, Epps slumped over in her chair and was then transported to the university hospital.
She died around 3:15 p.m.
"There are no words that can describe the gravity and sadness of this loss. President Epps was a devoted servant and friend who represented the best parts of Temple," Temple's statement read. "She spent nearly 40 years of her life serving this university, and it goes without saying her loss will reverberate through the community for years to come."
The legal scholar previously served as an assistant U.S. attorney in Philadelphia and a deputy city attorney in Los Angeles. She took over as interim president approximately five months ago after Dr. Jason Wingard resigned.
"I am devastated by this loss," Temple Trustee chair Mitchell L. Morgan said. "She was our light at the end of the tunnel. Temple University will survive it. I'm not sure I will emotionally survive it."