Dr. Melissa L. Gilliam, a physician and higher education leader, will take on the mantle of president of Boston University, effective Jul. 1, 2024. In doing so, she will become BU's first woman and first Black president.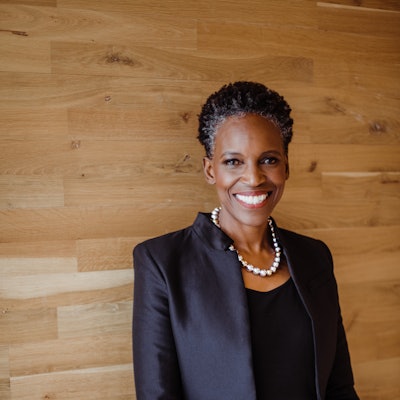 Gilliam, 58, is no stranger to firsts. She is currently executive vice president and provost at The Ohio State University, the first Black to hold that role in the school's history. There she oversees all aspects of academic affairs, ranging from education to diversity and inclusion.
"What is more frustrating to me is that in this day and age, I am still doing things that are first," Gilliam said in a BU press release. "That's a bigger concern, that there's any trailblazing aspect to what I do. There is so much talent and human potential, I figure in 2023 it should be commonplace. And it just isn't."
Gilliam's career and experience in higher education spans more than a decade, having spent over 16 years at the University of Chicago. There, she served in numerous roles in multiple departments, including as the Ellen H. Block Distinguished Service Professor of Health Justice and vice provost.
With past experience as a pediatrician and gynecologist, she also served as chief of family planning and contraceptive research and leader of the school's program in gynecology for children, adolescents, and young adults.
A scholar who has authored or coauthored more than 100 peer-reviewed articles, Gilliam is founder of UChicago's Center for Interdisciplinary Inquiry and Innovation in Sexual and Reproductive Health (Ci3) and board member for Argonne National Laboratory, a Department of Energy-supported research lab affiliated with UChicago.
In an interview with Diverse, Gillum said that her experience in the clinical setting makes her a good problem-solver.
"[My clinical experience] gives me a lot of insight into the role of health and well-being and how it can really be a barrier to people being able to fully participate at work," she said, noting that the health and well-being of both employees and students should be paid attention to.
As she transitions into this new role, Gilliam said she had her sights on certain key matters, including student diversity, affordability, retention, and graduation rates.
"I have a lot of goals and ideas around students and creating a really inclusive culture and addressing issues of access and affordability," Gilliam told Diverse. "I'm very interested in how we can be more externally engaged. We have a great opportunity, both in our locality here in Boston [and globally]. Especially coming out of the pandemic, we have a lot to think about in terms of a global footprint."
Even with the Supreme Court's decision to strike down affirmative action in college admissions, there remains ways to promote student diversity, Gilliam told The Boston Globe. Establishing and maintaining pre-admissions connections with prospective students and a range of high schools will be important, she said.
"If we create an environment where students feel included and aware that this is a place where they're going to get a tremendous education, but also really feel like it's home, then you start to create a virtuous cycle," she said. "Then students [start] informing others, and they're going to want to apply and come here."
Gilliam also said that, given her medical background, she was uniquely positioned to strengthen ties with BU's Medical Campus.
She said that she plans to bolster efforts to engage and hear from students.
Gilliam holds a B.A. in English literature from Yale University; an M.A in philosophy and politics from Oxford University, a Doctor of Medicine from Harvard University; and an MPH from the University of Illinois Chicago School of Public Health. She is also the daughter of veteran reporter Dorothy Butler Gilliam, who was the first Black woman reporter hired by The Washington Post in 1961.
"A highly regarded leader in multiple spaces—from academics, research, and medicine to global affairs, community outreach, and inclusion—with more than 16 successful years at the University of Chicago prior to her appointment at The Ohio State University, Dr. Gilliam will usher Boston University into a new era of transformational impact," said Ahmass L. Fakahany, chair of BU's Board of Trustees. "We couldn't be more thrilled to welcome her to our community, one that is in continual ascension and shimmering with promise."