Adler University will offer a tenure program to full-time faculty for the first time beginning in the 2023-2024 academic year, university officials announced on Monday.
The Chicago-based institution which provides master's and doctoral degrees, said that all full-time Adler faculty will have the opportunity to apply for tenure upon completing five years of service at the University and achieving the rank of associate professor.
and private universities offer tenure, very few faculty receive the honor and benefit of tenure.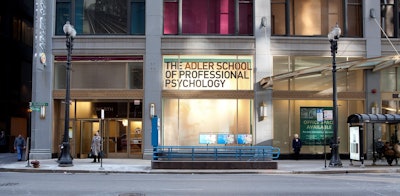 "As an institution whose mission is to graduate socially responsible practitioners, the addition of a tenure program enhances support and protection for the courageous work of the faculty who make this mission possible," said Dr. Jeannine Diddle Uzzi, vice president of academic affairs at Adler University. "Through tenure and its offering to all full-time faculty, the University strives to promote the optimal development of our faculty while standing behind their teaching, scholarship, and social justice work."
Adler's timing is interesting, given the ongoing attacks across the nation on tenure.
"At a time when tenure is under attack at many institutions and opportunity for tenure is shrinking, we aim to offer benefits to our faculty and protect academic freedom," said Dr. Raymond Crossman, president of Adler.