Dr. Marcus L. Thompson will become president of Jackson State University (JSU), effective Nov. 27.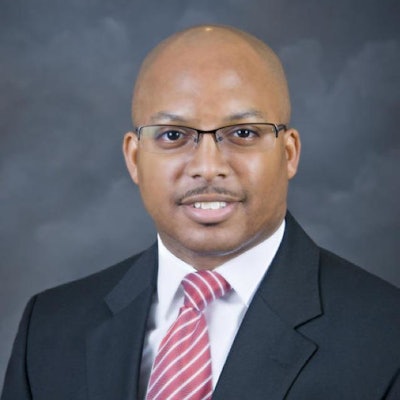 Thompson is currently deputy commissioner and chief administrative officer of the Mississippi Institutions of Higher Learning (IHL), the state's public university system. In this role, Thompson helped establish the IHL ADA/Accessibility Services Task Force and leads efforts to bolster university diversity, access, and success.
"I can't think of a leader in Mississippi who has invested more time and thought regarding the issues at Jackson State than my friend Marcus Thompson," said Dr. Rod Paige, former U.S. Secretary of Education and former interim JSU president. "He is one of the only people I can think of who has a full comprehension of the history, trajectory, strength, vulnerabilities, and basic needs of the university. I cannot think of an individual who could be more involved and have more connections with the people pertinent to the university than him. I think IHL has made a wise choice in making Marcus Thompson president, and I'm very proud that he will take advantage of this opportunity."
Thompson has previously served as an educator and administrator in the Jackson Public School District and the Copiah County School District and chief of staff and assistant to the state superintendent of education for the Mississippi Department of Education.
Thompson holds a B.A. in history and Spanish and a master's degree in education from Mississippi College and a Ph.D. in urban higher education from JSU.
"Marcus Thompson has a deep understanding of the vital role HBCUs play in higher education," said Mississippi Sen. Sollie Norwood. "His proven leadership will serve him well in taking Jackson State University to new heights."