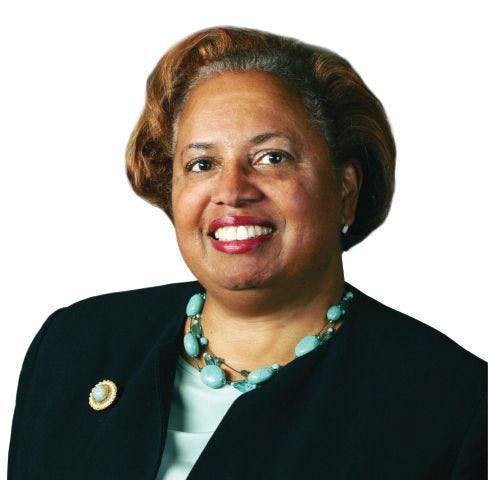 The top administrators of two historically Black law schools, who were new to academia when they began, stepped down over the summer, just prior to the start of the 2012-2013 academic year.
Kurt Schmoke, a former Baltimore mayor who led the Howard University School of Law since 2003, left his post to become vice president and general counsel of the university, replacing Norma Leftwich. Okianer Christian Dark was named interim dean of Howard's School of Law. Since 2005, Dark has served as the law school's associate dean for academic affairs.
"It is a real honor to be named interim dean of the Howard University law school," Dark said. "I am mindful of the awesome responsibility that comes with heading a school with such a rich legacy of teaching and involvement in civil rights and justice."
Dark is co-founder of the school's Fair Housing Clinic, which trains law students as fair housing advocates and practitioners. Before joining the Howard law faculty, Dark was a professor at T.C. Williams School of Law at the University of Richmond, where she became the first African-American tenured at the law school and at the university. She specializes in and teaches courses on torts, product liability, advanced torts and health law.
Other Transitions
Raymond Pierce was a thriving attorney in private practice when he was tapped in 2005 to serve as dean of the North Carolina Central University School of Law. In July, after nearly seven years in academia, Pierce returned to private law practice in the business and government relations divisions of Nelson Mullins Riley & Scarborough LLP—a Raleigh, N.C., firm led by former U.S. Secretary of Education Richard W. Riley. Phyliss Craig-Taylor, who was the associate dean of the Charlotte School of Law, replaced Pierce as NCCU's law dean.
Craig-Taylor's new appointment brings her back to NCCU's School of Law where she was a professor from 2000 to 2006. She has more than 22 years of experience in legal education and administration. Craig-Taylor, whose areas of teaching include property and real estate finance, is writing a book titled Open Door Days on the Last Plantation: An Analysis of Property Loss, Race and Citizenship. She was responsible for the establishment of a bar preparation program that increased the bar passage rate for targeted groups from 30 percent to 100 percent.
In 2011, the award-winning clinical program at NCCU's law school was ranked fourth in the nation. Its Elder Law Project, working with seniors in North Carolina, received the 2012 North Carolina Bar Association's Pro Bono Service Award. Also this year, the law school, considered one of the nation's most diverse, was admitted into the Association of American Law Schools, a distinction shared by only two other historically Black law schools, said Pierce, who counts this membership as one of the greatest accomplishments of his tenure as dean.
Pierce, who previously served as deputy assistant secretary for civil rights at the U.S. Department of Education during the Clinton administration, joins other Clinton administration officials at Nelson Mullins Riley & Scarborough LLP. The firm filed a friend-of-the-court brief in the Fisher v. University of Texas case, now before the U.S. Supreme Court on behalf of the College Board, the National School Boards Association and 11 other leading education organizations in support of affirmative action admissions policies.
"It's unfortunate that we are still fighting this battle," Pierce said of the affirmative action case stemming from a lawsuit filed by Abigail Fisher, a White student who was denied admission to the University of Texas in 2008. Fisher claimed her civil and constitutional rights were violated when the university admitted less qualified minority students because of their race.
In August, professors and students at Howard's law school were also among those backing the University of Texas' use of race as a factor in admissions in a friend-of-the-court brief.
"This is the first Supreme Court case on affirmative action in almost 10 years, and it's imperative that we be vigilant against all attacks on affirmative action," said Dark, who also signed the brief.
The Supreme Court is scheduled to hear arguments Oct. 10.