As community colleges begin to host a growing number of undocumented immigrant students, certain practices and requirements within college administration need to be implemented, according to a report released by the Community College Consortium for Immigrant Education (CCCIE).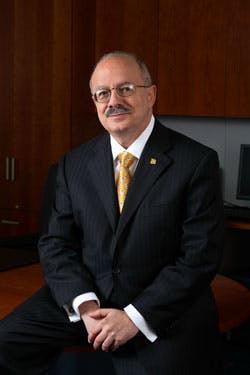 Over the next 20 years, immigrants and their children are projected to account for the total growth of the U.S. workforce. In a workforce that will require post-secondary education for almost two-thirds of its available jobs, the demand for accessible immigrant education has inherently become a concerning factor for many schools and organizations. With the help of President Obama's Deferred Action for Childhood Arrivals (DACA) policy, which was enacted in June, many undocumented immigrant students have found temporary relief from deportation as they are granted access to community colleges, provided they meet certain requirements.
"Community colleges currently play a key role in promoting increased educational access and attainment for undocumented students," said Jill Casner-Lotto, director of CCCIE.
Lotto maintains that a community college's "educational success is vital to reaching our national college completion goals and contributes to both economic growth and social vibrancy."
While community colleges have embraced their pivotal role among immigrant students, these schools still face financial, legal and political barriers. The consortium partnered with a group of 23 community colleges and other organizations in order to address promising practices to help schools serve immigrant needs more effectively.
Members of the CCCIE found that even with access to in-state tuition, financial aid and other scholarships, many undocumented immigrants were unaware of the available assistance programs. Teresita Wisell, CCCIE executive director, reported that many immigrant students were hesitant to reach out to high school counselors for assistance in the college enrollment process particularly because it risked exposure of their immigrant family members.
"Fears of deportation have discouraged students from initiating contacts with high school and college counselors to seek assistance; the fear of exposing family members is still a reality for many," Wisell commented.
As a result, Wisell and fellow CCCIE members have recommended that community colleges develop a community outreach agenda that cultivates viable partnerships between immigrant youth-led organizations and advocacy coalitions. Wisell's solution of established partnerships was intended to create an effective network among community-based organizations, enabling an accessible stream of information for students seeking help with the college enrollment process.
Miami-Dade College, a community college serving about 35,000 immigrant students, began to implement the CCCIE's promising solution as the state college has collaborated with organizations such as the Students Working for Equal Rights (SWER) and the Americans for Immigrant Justice Organization. With help from immigrant-based organizations, Miami Dade College has hosted several informational sessions, providing information to students regarding the new DACA policy and its effect on college enrollment.
Eduardo Padrón, president of Miami Dade College, recognized the potential success of supplying immigrant students with updated information on DACA policies as he noted,  "The Presidential Order of deferred action allows these young people not only to remain in the U.S. without fear of deportation, but more importantly, it allows them the invaluable chance to further their education."
Although community colleges have made notable strides toward accommodating college accessibility for undocumented immigrant students, the CCCIE has found an even larger glitch in school programs that presents challenges for college completion. One factor, which has attributed significantly to the minimal amount of immigrant college graduates, is the immigrant student's struggle to adapt to a new language.
Lotto identified the difficult acclimation as she reported, "Non-traditional, late entry adult students, who may lack a high school diploma or GED and have been absent from the educational system for many years, do not have the level of English language skills, general academic preparation or orientation needed to succeed at the community college level."
In order to compensate for inadequate preparation, the CCCIE has proposed the need for renovated programs of English as a Second Language (ESL) within both high schools and community colleges. South Texas College has taken a unique approach to bridging the language gap for immigrant students. The Broadband Technology program at South Texas College developed a computer literacy program known as "Big Top," which offered computer-based academic training to low-income and out-of-school adults from immigrant communities. With a combination of trained tutors and computer assistants, immigrant students developed English language and Internet skills.
Juan Carlos Aguirre, continuing education director of South Texas College, commented, "The community college is the ideal location for offering the Broadband Technology Opportunity program, because we are able to open doors for people by showing them the variety of options available. …They can see the pathway to an associate or even a bachelor's degree."
Under the new DACA policy, 1.76 million undocumented immigrants are awaiting the opportunity to acquire a post secondary education. The CCCIE continues to research successful administrative practices for community colleges in order to accommodate the new wave of students and workers.