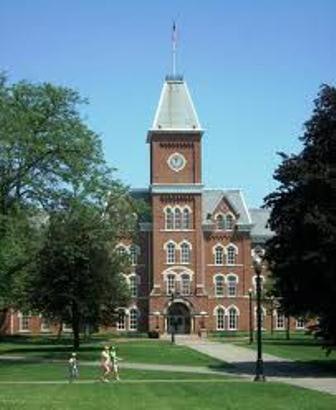 Ohio State University had a legitimate, non-discriminatory reason to deny tenure to an African-American assistant history professor whose teaching failed to meet university standards, an appellate court has ruled.
As a result, the Ohio Court of Appeals refused to reinstate Dr. Stephen Hall's Title VII suit against OSU.
Hall earned his doctorate at OSU, taught briefly at Central State University and initially returned to OSU as a visiting faculty member. In 2002, he was appointed to a tenure-track position.
A 2008 promotion and tenure committee review cited Hall's "excellent and important body of scholarly research and good service to the department and profession."
 However, committee members expressed mixed opinions about his teaching performance based on "uneven" student and peer evaluations and low standard evaluation of instruction scores. Those scores repeatedly placed him in the bottom 3 percent of teachers of similarly sized courses.
The full department faculty recommended tenure, but the College of Humanities' Promotion and Tenure Committee and dean disagreed. The provost also refused to recommend tenure.
OSU gave him a seventh year to teach and terminated him in 2010.
Hall filed a Title VII employment discrimination and breach-of-contract suit in the state Court of Claims, which dismissed the case without trial.
On appeal, Hall asserted that the university's reliance on the teaching excellence standard was a pretext for illegal discrimination based on his race and color, saying, "The History Department has granted tenure to Blacks on a disproportionately low basis" and "has never granted tenure to a large, dark-skinned Black man."
He also argued that "it is contrary to established practice at OSU for teaching to be the primary criterion for promotion at a research institution."
In its court papers, the university denied discrimination, saying, "The undisputed evidence shows that Dr. Hall's teaching record did not meet the standard of excellence, and for that reason alone OSU did not recommend him for promotion and tenure."
A Court of Appeals panel unanimously sided with the university, holding that "OSU's evidence supports its contentions that teaching excellence is a prerequisite for tenure under its policy, that evaluators carefully considered Hall's tenure candidacy before concluding he failed to meet the school's standard for excellence in teaching and that his failure to achieve teaching excellence was the reason OSU denied him tenure."
Dan Tierney of the Ohio attorney general's office, which represents OSU, said the agency is pleased that the court agreed "there was no evidence to support this claim of discrimination."
Hall's lawyer didn't return requests for comment.
Talladega College unlikely to appeal
A former Talladega College student who was expelled without a hearing after sending harassing anonymous emails and notes to high-level administrators is unlikely to appeal an adverse court ruling, her lawyer said.
The college expelled Ametress Cook in 2011 after a campus police and state police investigation identified her as the sender of letters and emails signed with the pseudonym, "TC Jane Doe," to the vice president for student affairs. Some comments were interpreted as threats, such as, "Too bad you live on campus" and "Oh by God how I pray for this campus as it heads for destruction."
She was summarily dismissed and ordered to leave campus for violating the student code of conduct.    
U.S. District Judge Virginia Hopkins rejected Cook's claims that the college violated her due process and free speech rights, saying those constitutional guarantees apply to public institutions, not to private ones such as Talladega.
Hopkins also dismissed breach-of-contract allegations, ruling that the college handbook isn't a contract.
Her attorney, Charles Dortch of Talladega, said, "She was protesting some actions at the college" but now is a senior at another college.
Counsel for the college declined to comment on the case.
Work-study undergrads denied
Five female work-study undergraduates at Howard University's library cannot pursue their federal sexual harassment claims, a judge in Washington has ruled, but the door is left open for them to sue the university in a District of Columbia court.
In the 2010-11 academic year, the plaintiffs worked at the library, where their male supervisor, George Bright-Abu, allegedly physically and verbally assaulted and sexually harassed them. According to court documents, two of the students filed police complaints, and all met with the library director to discuss the situation.
Bright-Abu was convicted of misdemeanor sexual abuse and assault charges.
Their suit alleged Title VII and Title IX violations, as well as claims under D.C. law for emotional distress, sexual harassment and negligence.
U.S. District Judge Colleen Kollar-Kotelly agreed with Howard that there was an insufficient basis for the federal claims. For example, the plaintiffs failed to file the necessary discrimination charge with the EEOC before suing under Title VII, Kollar-Kotelly said. In addition, they didn't notify appropriate university officials who had the authority to take remedial action as Title IX requires.     
The plaintiffs' lawyer, Christal Edwards of Largo, Md., said she expects to pursue the remaining claims in D.C. Superior Court.
The university's interim communications and marketing executive director, Kerry-Ann Hamilton, said, "We are unable to speculate on the future direction of this case."