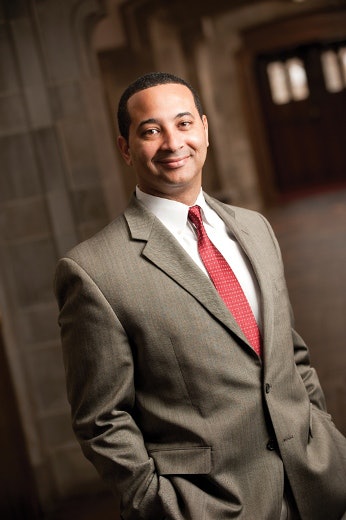 By 2011, Gregory Brand Jr. had earned his bachelor's and master's degrees from Tennessee State University in mass communication and English, respectively. Despite receiving various scholarships and grants along the way, his student loan debt totaled about $30,000.
Brand, who now works as a journalist, says much of his tuition was covered by scholarships, but he needed additional money for other expenses, including housing and books.
"When I got to school [freshman year] I couldn't believe it. Books were more expensive than anything I had imagined — $400 for a biology book, $200 for math." Despite the sticker shock, Brand recalls being judicious about taking out student loans, unlike some students, who obtained excessive amounts.
Recent reports point to soaring student loan debt and high rates of default as impediments to financial security for millions of Americans. A number of colleges and universities have addressed the issue with initiatives ranging from financial fixes to bold new models of higher education.
The Institute for College Access and Success (TICAS) reported that student loan debt now averages $26,600, and the U.S. Department of Education announced that 13 percent of student loan borrowers are defaulting in the first three years of repayment. Within two years, 9 percent are defaulting.
A key player in these efforts is the Bill and Melinda Gates Foundation, which supports TICAS and other organizations and institutions tackling the student loan debt challenge. "There is a body of work that we are doing around the future of financial aid and how we can do the most with the limited financial aid dollars that we have," says Josh Jarrett, the foundation's deputy director for Next Generation Models. The Gates Foundation put the challenge to more than a dozen groups, he added.
"The piece of work that I focus on is how to use innovation and technology to help more low-income young adult students succeed in earning a post-secondary credential that's going to give them more access to opportunities." Jarrett says. "We're looking at things from teaching and learning interventions to new business models and new designs of student experiences."
Jarrett says the Gates Foundation is funding "10 or 15 different projects where folks are trying to create high-quality degree programs for students that are affordable, serving disproportionately low-income and first-generation students."
Among those new models is Portmont College at Mount St. Mary's in Los Angeles, which with Gates Foundation support, combines rigorous academics with affordability in associate degree programs.
Portmont founder and President Srikant Vasan developed the concept and a vehicle, MyCollegeFoundation, to carry it out while working as an entrepreneur-in-residence at the Gates Foundation. "The first two years of college is where I saw real potential," Vasan says. "Less than one in 10 low-income youth actually end up with a college credential by the age of 25, and the first two years are really the make-it or break-it time for a whole complex set of reasons." They include financial, social and academic — all of which Portmont addresses.
"We call them breakthrough models," Jarrett says of the Gates challenge. "If you were able to build a university from scratch today, how would you do it? What are the attributes of the current models you would hold on to, and what are the things you would do differently; how would they be supported, what would you spend your scarce resources on, and what would it ultimately cost for that student?"
Another example of an institution-based initiative is the Student Loan Relief Program at Franklin and Marshall College in Pennsylvania, which this year pledges to cap at $10,000 any federal loans for qualifying entering students receiving institutional grants up to $30,000. "The college will replace previously packaged loan amounts above the cap with [F&M] grants that do not have to be repaid," an announcement from Franklin & Marshall stated.
Daniel Lugo, vice president and dean of admissions and financial aid, says it was an institutional decision. "We made a choice to enhance and invest more in financial aid. In the past three years, the institutional grant budget has increased over 40 percent. This allowed us to do tremendous work with high-need students," Lugo says.
Lugo says they recommend that students take no more than $10,000 of federally subsidized direct loans versus the traditional $19,000, and "lo and behold, we saw a tremendous impact … in the class of 2016 … students in [the] middle-need group, those receiving between $1 and $30,000 in institutional grant aid, now make up 19 percent of the entire freshman class, where they only made up 14 percent of the freshman class in the previous year." Lugo says that reverses a 10-year downward trend.
The Franklin & Marshall loan relief program is expected to cost up to $1.8 million for the pilot phase, which will take two new classes of students through their four years of college. Administrators say they are seeking external funding to expand the program for additional classes.
These programs come a bit late for recent college graduates like Brand and Kahlil Mathews. For Mathews, earning a bachelor's degree at Seattle Pacific University meant graduating with $50,000 in student loans. And starting out in the real estate industry in 2010, Mathews had an unpredictable income. Two years later, as business is improving, he is attempting to upgrade his credit rating.
"When I finished school, I wasn't able to find a steady job, and the one-year grace period [for starting to repay student loans] wasn't long enough because I was working part-time jobs and earning minimum wage."
Mathews' experience, typical of many recent graduates, has led institutions like Franklin & Marshall and Mount St. Mary's to explore the kinds of "breakthrough models" the Gates Foundation is supporting.
The Project on Student Debt, an initiative of TICAS, presents a wide range of instruments for students and their families on its website, projectonstudentdebt.org. Among the tools is a list of 55 colleges and universities that have signed pledges to either limit or eliminate student loans from financial aid packages. The list was established based on a detailed set of guidelines and criteria.
TICAS President Lauren Asher says the organization attempts to address the total, realistic costs facing students. "We're looking at the whole student budget and not just tuition and fees because the full cost of attendance includes all books and supplies, transportation, housing and food," Asher says, adding that many students must work, even with financial aid packages. "Research shows that if you work long hours while you're in school, you're less likely to complete," she says.
The Project on Student Debt is also urging colleges to improve their "net price calculators," which Congress requires the institutions to provide on their websites. "Our in-depth look at 50 randomly selected colleges' calculators found that many are difficult for prospective college students and their families to find, use and compare," the Project stated in a recent report. It recommends that the U.S. Department of Education step in to ensure that the institutions make the calculators more user-friendly.
Legislation also has addressed the years of student loan repayments facing graduates like Brand and Mathews, who have already incurred significant debt. Current programs, Income-Based Repayment (IBR) and the Income Contingent Repayment (ICR), allow borrowers to make affordable monthly student loan payments over an extended period of time. After 25 years of repayment, the loans are forgiven.