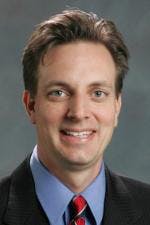 When it comes to securing stronger investments in higher education at the state level, it pays to understand how funding decisions get influenced by a complex set of political, economic and cultural dynamics that are unique to a given state.
That is the crux of a new report released recently by Demos, a New York-based national policy and research organization that focuses on increasing opportunity and social mobility.
The report, titled College Funding in Context: Understanding the Difference in Higher Education Appropriations across the States, explores how a range of factors — from civic engagement to the agedness of the citizenry — can lead a particular state to make strong or weak investments in higher education and set off cycles that perpetuate historical investment patterns.
David Weerts, an education associate professor at the University of Minnesota and a lead author of the report, was reluctant to cast the report as containing any concrete solutions for policymakers or higher education leaders.
Rather, Weerts said the report's value lies in how it illuminates the ways in which different variables tend to affect state levels of higher education investment. For instance, youthful populations, high taxes, low unemployment and social, ethnic and religious values that place education as a high priority all make states more likely to fund higher education. On the other hand, the report states, anti-tax sentiments, heavy spending on corrections and health care and a history of strong private colleges that "thwart the development of public colleges" all make states less likely to spend on higher education.
"People don't realize how many moving parts there are to this," Weerts said during an interview with Diverse.
The report notes how one factor that strongly influences higher education funding in a given state is the degree to which a state has a strong industry and whether that industry is knowledge-based.
Take, for instance, Louisiana. The report notes how its natural resource economy is seen as "both a blessing and a curse" when it comes to higher education funding.
"Louisiana's strong oil industry has slowed its transition to a knowledge-based economy, since generations of Louisianans have been successful in making a living without a college degree," the report states.
The situation in Louisiana stands in stark contrast to Minnesota, which the report describes as a "diverse knowledge-driven economy that increasingly relies on a highly educated workforce." That workforce, the report states, benefits from higher education and makes higher education "central to the state's economy," which entails agribusiness, manufacturing of medical devices, food processing and service industries including finance, insurance and real estate. "Furthermore, Minnesota has a rich tradition of civic culture and civically minded business leaders who have historically recognized the benefits of higher education," the report states.
The report reached several key conclusions. They include:
Strong, diverse economies yield better funding opportunities. "The overall strength of the economy is one of the most important factors related to funding decisions for higher education," the report states. Specifically, it notes a relationship between high unemployment rates and FTE state appropriations that appear as a 7 percentage point decline in funding for every 1 percentage point increase in unemployment. "The result suggests that better funding opportunities are available to states with stronger economies."
Demographic divides influence policy. The report found that for every 10 percentage point increase in the proportion of a state's population that is 65 or older, there was about a 7 percent reduction in FTE state appropriations for higher education. "Colleges and universities located in states that are retiree destinations may be especially vulnerable as the needs of aging populations compete for scarce resources," the report states.
The history of support sets the standard for current support. "Higher education budgets are largely incremental and reflect longstanding values, patterns and policy frameworks that set the standard for funding for state institutions since their inception," the report states. "States that have historically funded their institutions at low rates are unlikely to catch up soon, as they depend on the small, cumulative gains that are characteristic of budget decisions."
The report outlines how state investments have declined over the past two decades — leaving students and families to shoulder a greater portion of the cost of higher education, and thus reducing access, and the social mobility that it brings — for diverse segments of the population.
The challenge, said Weerts, who is director of the Jandris Center for Innovative Higher Education, is to gather higher education leaders and policymakers to come together to remake higher education.
"It's not going to get any better," Weerts said of current funding for higher education. "But what it calls for is a kind of redesign of the system — so could policymakers and higher education leaders get together?
"It's having those kind of folks challenge and disrupt those assumptions about what we do and getting a group together to kind of redesign and think about those systems … because right now we're just tweaking around the edges."