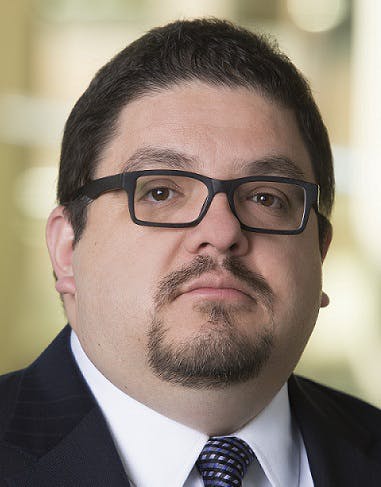 Between 2010 and 2011, a surge in the population of 18- to 24-year-old Latino students attending U.S. colleges resulted in Hispanics becoming the largest minority group enrolled at four-year institutions.
In a College Board webinar entitled "Education Demographics with a Latino Focus" on Tuesday, Dr. Mark Hugo Lopez, the associate director of the Pew Hispanic Center research organization, analyzed the 2010-2011 surge and other demographic trends to paint a picture of the overall growth of Latinos in American education and society. The presentation was drawn from three recent reports released by the Washington-based research center, which had documented "statistical portraits of Hispanics in the U.S., technology use among Hispanics, and unauthorized immigrants and the impact of the Deferred Action for Childhood Arrivals (DACA)" executive order.  
"The Hispanic population has grown; it's grown quite rapidly in fact, and more than half of the growth in the United States between 2000 and 2010 in its population was driven by growth in the nation's Hispanic population. Today, we estimate that there are actually about 52 million Hispanics in the country today," Lopez told webinar participants.
"You've probably heard a lot about the nation becoming a majority-minority nation. A lot of those changes will be driven by Hispanic and Asian population growth over the course of the next few decades," he said.
Adriana Flores-Ragade, a College Board director of diversity initiatives, says the college admissions testing organization "is interested in how [demographic] changes will continue to impact K-12 and higher education." The event featuring Lopez is part of the College Board's Diversity Initiatives Webinar Series.
"These demographic changes could really impact how we teach at all levels, prepare students for higher education, recruit students and retain them in our institutions," she said.
In addition to his webinar presentation, Lopez touted the January 29 release by the Pew Hispanic Center of "A Nation of Immigrants: A Portrait of the 40 Million, Including 11 Million Unauthorized," a report coinciding with President Obama's introduction of the administration's immigration reform plan that same day. "What's interesting here is that the United States is the nation in the world that has the most immigrants. There are more than 40 million people who were born in other countries who are living in the United States today," he noted. The country with the next largest number of immigrants is Russia with 12.3 million, the report says.
During the webinar, Lopez focused primarily on presenting data showing how U.S.-born Latinos will be driving growth in the nation's general and student population. "The changes that we're seeing are really changes occurring among young people first because most of the growth and most of the changes are coming from people born in the United States and for Latinos that's a lot of young people today," he said.
"In pre-K through 12th grade in public schools, you'll find that Hispanics are approaching the one-in-four milestone. Today, about 24 percent of all people enrolled in public school pre-K through 12th grade [is] Hispanic," Lopez told the webinar audience.
While Hispanic enrollment in elementary and secondary U.S. schools remain at higher levels than at postsecondary institutions, increased high school graduation rates and widened interest in attending college have led to a recent "surge in [Hispanic] college enrollment," according to Lopez.
"That has happened so much so that Hispanics are changing the composition of the nation's college campuses. Today, 16.5 percent of all young people enrolled in college between the ages of 18 and 24 are Hispanic," Lopez said. "When it comes to college students some of the surge in enrollment in recent years have really been driven by Hispanic surges in enrollment."
"In fact, between 2010 and 2011 it was Hispanic college enrollment, which increased more than any other group, up 15 percent. And you can see there are 2.1 million Hispanic young people enrolled in either two-year or four-year institutions," he noted in the webinar presentation.