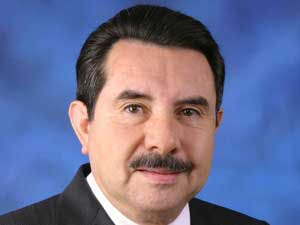 With educators already grappling with across-the-board budget cuts, lawmakers in Washington, D.C., face an even more ominous deadline of March 27 when a government shutdown could ground all federal education programs.
Congress and the White House face this looming deadline because they have failed to agree on spending bills for federal fiscal year 2013, which began last October. Education and other programs have operated with only temporary funds since that time, leaving schools, colleges and students at risk of funding disruptions.
With tensions still high after across-the-board cuts took effect March 1, education advocates are urging Congress to approve a spending package that will keep K-12 and college programs operating. "We can't keep having a government in crisis," said Ethan Senack, higher education fellow at US PIRG in Washington, D.C.
The Republican-led House of Representatives took one step back from the brink last week by approving a bill to fund programs for the rest of fiscal 2013 at last year's levels—minus the 5.1 percent across-the-board cuts known as the sequester. While keeping the government in business, the sequester-related provisions would make permanent $85 billion in across-the-board cuts that formally took effect March 1.
But many Democrats favor a fiscal 2013 spending bill to undo or soften the sequester, which would reduce most major education programs except Pell Grants. House Republicans also said they will not agree to any new revenues, a position that concerns Antonio Flores, president of the Hispanic Association of Colleges and Universities (HACU).
A balanced solution, including some reductions but more revenue through tax increases or the closing of loopholes, "is the best way to go about solving budget matters," Flores told Diverse.
Congress' failure to approve a 2013 education spending bill is already affecting colleges, Flores said. "Federal agencies aren't issuing any new RFPs (requests for proposal)," he said, such as federal grant opportunities earmarked for Hispanic-serving institutions.
Federal agencies "don't have any certainty that they will have funding. It freezes everything up," he added.
Typically by this time of year, the federal government would have issued RFPs for many new grant programs, including the Education Department's Title V program for Hispanic-serving colleges, he said.
And those with federal grants also face the prospect of cutbacks due to the sequester. "For many of our institutions, it is a big problem. They cannot make plans accordingly," Flores said.
Without a final 2013 spending bill, the Education Department also cannot calculate the exact amount of program-by-program cuts set to take effect due to the sequester. Since most federal education programs are forward-funded for the following school year, immediate reductions are unlikely in spring 2013. However, Education Department officials have conducted briefings with many federal grantees, telling them that cuts of 5 percent from their current budgets are possible beginning in the fall.
Among the programs facing cuts is college work-study, which provides lower-income students with on-campus or community service employment. Yet it is unclear whether funding reductions would affect the number of students who can participate, the number of hours they work, or both.
"We know money will probably be cut from work-study. But we don't know how yet," Senack said.
The House passed its spending bill in a 267-151 vote, largely along party lines. The debate now shifts to the Senate, where Democrats control the chamber but without a filibuster-proof majority.
Sen. Barbara Mikulski, D-Md., chairman of the Senate Appropriations Committee, has said she plans to pursue a different tactic than the House to forestall the impending shutdown. While criticizing the sequester, she also has cited the need for a broader measure that does not simply fund programs at last year's levels but provides more program-by-program details that may protect high-priority initiatives.
Still, the climate of ongoing fiscal crises is damaging to many sectors of education. "Congress is playing politics with students," said Dennis Van Roekel, National Education Association president. In the current climate, he said, "Students are going to pay the price for political inaction for years to come."