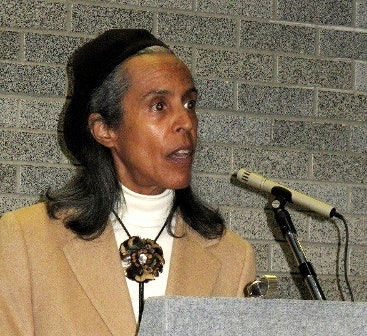 Among U.S. workers, nearly 90 percent of Americans employed in K-12 and higher education actively save for their retirement compared to 59 percent of all American workers. In "Retirement Confidence in the Education Sector: Comparisons by Race," a collaboration between the Joint Center for Political and Economic Studies and the TIAA-CREF Institute, the report presents both similarities and disparities in how Black and White education workers fare with planning and managing their retirement savings.
Among education sector employees, 87 percent of African-Americans and 88 percent of Whites save for their retirement. In addition, the report discloses that nearly 80 percent of the respective groups are confident they are investing their savings properly and close to 70 percent of the groups are confident they will have enough money to live comfortably during retirement. A majority in each group say that they are confident they will not outlive their savings and approximately half have calculated how much they actually need to save to achieve this goal, according to the report.
"Building on their established base of solid savings behavior, however, the education workforce is more likely than the U.S. workforce overall to achieve the goal of a financially comfortable retirement," the report states.
"I think overall [the report is] meaningful because it shows that in one sector, African-Americans and Whites are equally likely to be savers, or to say that they currently save, and that's not true in all employment sectors," said Dr. Wilhelmina Leigh, the report's author and a Joint Center senior research associate.
"I think that's worth noting," she added, noting that the study grew out of discussions Leigh had with TIAA-CREF officials after she became a TIAA-CREF Institute fellow in early 2012. The Washington-based Joint Center conducts research and policy analysis on topics of concern to African-Americans and other racial minorities.
"There is something at work within the education sector environment that may not be at work in other sectors that may have fostered this particular outcome" of high rates of retirement savings confidence, she says.
The report highlights some differences between Blacks and Whites surveyed in the retirement planning analysis. For example, one of every four African-Americans (23 percent) reported that having high levels of debt may limit their ability to retire comfortably, compared to one of nine Whites (11 percent) reporting the same. In addition, more than one of every four Black Americans (27 percent) and close to one of every five Whites (18 percent) said they had used their savings to cover basic expenses in the past year.
On other hand, White education employees (49 percent), are more likely than Blacks (31 percent) to cite health care expenses as their most significant financial concern during retirement. Coinciding with that finding, Whites (18 percent) are less likely than African-Americans (24 percent) to report they are 'very confident' they will have enough money for medical expenses during retirement.
Released on Monday, the joint report analyzes data for 2,002 education sector employees, including administrators, staff and faculty at both the K-12 and the post-secondary levels, on their attitudes, behaviors and preferences toward retirement. The study is based on the 2011 Retirement Confidence Survey conducted by Mathew Greenwald & Associates in February and March 2011 on behalf of the TIAA-CREF Institute. Of the polled individuals, 1,001 are employed in the K-12 sector and 1,001 are in higher education. The Joint Center's racial analysis resulted from responses provided by 200 African-Americans and 1,600 Whites surveyed.
TIAA-CREF Institute officials say they backed the research effort to learn whether an analysis by the Joint Center could help the financial services research organization improve financial planning strategies and outreach. The TIAA-CREF Institute, which is a research arm of the TIAA-CREF financial services company, conducts research, provides access to a network of thought leaders, and enables clients "to anticipate trends, plan future strategies and maximize opportunities for success."
"These findings underscore the need for financial advice customized to each employee's unique needs," Dr. Paul Yakoboski, a senior economist at the TIAA-CREF Institute, said in a statement.
"Seeking financial advice is not alone sufficient for achieving retirement goals. Unless individuals make a commitment to follow and implement the advice received, retirement readiness is likely to remain an elusive goal," he noted.
Leigh added that the report should be meaningful to a number of audiences, including the asset-building advocates that work in low-income communities to help residents establish social and financial stability. She is an expert in the economics of asset building.