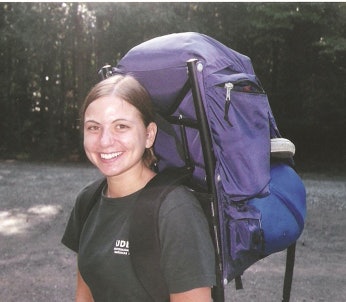 Given the hard economic times, some students opt to keep college debt down by beginning their postsecondary education at a community college. But a recently released four-page report by the Texas Guaranteed Student Loan Corporation (TG) calls into question the notion that beginning at a community college and transferring to a four-year university will significantly lower debt for transfer students.
TG is a nonprofit organization that offers resources to help students and families plan for college, learn about money management and repay their federal student loans. The group's conclusions are based on data showing that transfer students are not afforded as much financial aid upon entering a four-year institution as are the "native" students (those students spending their entire four years at the university).
The data used in this report were for academic year 2007-2008 and contend that transfer students in their final year of school borrowed more money than their native peers. The report looks at median institutional aid, median overall grant aid and median loan aid awarded for public versus private four-year institutions, by sector. The data were filtered to include only students whose dependent or independent income was at or below the median of all students in the 2008-09 Baccalaureate and Beyond Longitudinal Study database, which was $88,836 for dependent students and $25,457 for independent students.
The report notes that the greatest difference in monies awarded was the institutional aid awarded to native versus transfer students at private four-year universities, where native students received $3,700 more than transfer students; the transfer students borrowed $800 more than their native peers. At public four-year universities, the difference in institutional aid was a mere $300 more for native versus transfer students, but transfer students borrowed $1,050 more than native students.
The native advantage?
Anna Tal, a native student who graduated from the University of North Carolina at Chapel Hill (UNC-CH), says that native students receive more institutional aid because "it's all about the numbers. The native students make the school look good."
As far as the median overall grant aid, there was a $200 increase awarded to native versus transfer students. The report states that less grant money awarded likely contributed to higher borrowing levels for transfer students when compared to native students, although other considerations were also likely factors. The report did not state what these other likely contributing factors were.
Tabatha Turner, senior associate director of student aid at UNC-CH, states that, while some private schools might give first-year students more financial aid to recruit them, UNC-CH does not do so and that this would go against school policy. The website for Duke University, a private four-year university, states its unbiased admissions policy regarding transfer students.
The report also breaks down median institution aid, median grant aid and median loan aid by race/ethnicity. It concludes that the median amounts borrowed by each student group, native or transfer, did not vary widely. The discussion states that students who started at a two-year college and graduated from a four-year university borrow as often and as much as students who started at a four-year university.
The report concludes that, for those students who borrowed money, the median cumulative student loan debt of both transfer and native students at public four-year universities was about $20,000, while in the private four-year sector, transfer students borrowed about $27,000, compared to about $25,000 for native students. Furthermore, it is stated that savings from the time spent at a lower-cost community college often vanish as transfer students borrow more than their native peers during the final years.
Considering the vast difference in tuition between a four-year versus a community college, and the enormous savings afforded during the two years spent at a community college, one may find it difficult to grasp the report's conclusions as to the nearly equal cumulative debt of the transfer and native students.
Given that the FAFSA is used to determine need for both student groups, it would follow that other individual factors might account for the need-based discrepancies. Robert Berges, a student at Durham Technical Community College in Durham, N.C., plans to enroll at North Carolina State University in Raleigh, N.C., in the fall to pursue a degree in electrical engineering. He has discussed financial aid with N.C. State, and he points out that his need-based aid will include housing, along with food and transportation, which has not been factored in at the community college.
But per the data shown in the TG report, native students in at least some, if not most, instances receive more institutional aid than do transfer students. Given the competitive nature of many of these scholarships, without a more complete picture, one would be hard pressed to determine if this is due to bias or not.
Robert Shireman suspects that this is due to transfer students taking longer to graduate due to a lack of direction while at the community college and course transfer issues upon arriving at the four-year university.
The community choice
Shireman, the director of California Competes, which is focused on how California can develop the higher education systems that will help build and sustain a strong economy and vibrant communities, states, "Community colleges are the matchmakers and problem solvers in higher education. They take students who aren't sure what they want and help them find a path. They have the pulse of the community and create the training programs that address local needs."
He says that the community colleges serve students at a cost that tends to be half or less of the per-student spending of traditional universities. "While nationally, community colleges are serving half of our undergraduates, in California it is closer to two-thirds."
With this said, Shireman agrees that, oftentimes, there is little to no difference in the cumulative debt between transfer and native students.
And with that in mind, some attest that, for some, a community college is not only a good place to start, but a good place to finish an education.
Dr. Walter Bumphus, president of the American Association of Community Colleges, states, "The value of an associate degree has never been higher. When one factors in the quality of an associate degree associated with the costs … there are wonderful opportunities to go directly into the work force. An individual is able to go directly into the work force and into a high-paying job, sometimes exceeding the pay that would have been obtained with a baccalaureate degree."
When asked about the monetary savings to be had in beginning at a community college and then transferring to a four-year university, Bumphus states, "The savings afforded depend on the packaging."
He goes on to say that it also depends on the state and the local area. There could be substantial savings depending on how the degree pathway is structured. "When the time is taken to look at transferrable courses, with a specific goal in mind, rather than taking random courses, the savings could add up considerably."