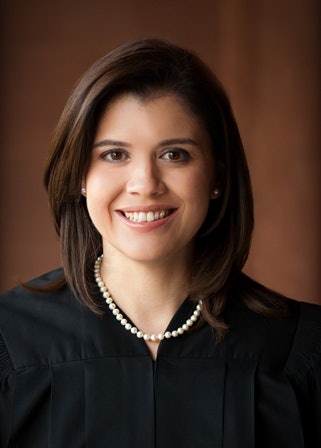 An African-American high-level administrator who lost his job at a Texas community college for sexual harassment has lost another round in his race and gender discrimination lawsuit.
Vernard Grice failed to produce evidence that the Alamo Community College District treated him "less favorably" in enforcing its sexual harassment policy than employees who are not Black or male, a Texas Court of Appeals panel ruled. Its unanimous decision upheld Grice's firing.
Grice was the director of partnerships and extended services, and interim dean of workforce development and continuing education at the district's St. Philip's College in San Antonio.
Until February 2009, the district's sexual harassment policy discouraged but didn't ban consensual relationship between supervisors and subordinates. After that, a revised version prohibited such romantic or sexual relationships "whether or not they result in sexual harassment."
A former subordinate filed a sexual harassment complaint against Grice in September 2009. An investigative committee interviewed Grice and the woman, sustained the complaint and recommended termination. The college president approved the firing.
Grice's lawsuit claimed that the district's reasons for termination were a pretext and that he was discharged because of his race and gender. A lower court tossed out the case, and the Court of Appeals affirmed that ruling.
Rejecting the gender bias claim, the court said Grice offered no evidence about how the district handled any sexual harassment complaint against a female employee.
As for the racial bias claim, it noted that two non-Black employees also lost their jobs after being accused of sexual harassment. "The record is devoid of evidence that the district has treated similarly situated non-African-American males more favorably than was Grice," appeals Justice Luz Elena Chapa wrote for the court.
Grice's attorney, R. Chris Pittard of San Antonio, said he is unaware of any plans for a further appeal.
Federal Appeals Court Rejects Race and National Origin Discrimination Suit at Columbia College Chicago
A federal appeals court has rejected a race and national origin discrimination suit by a part-time instructor of Palestinian and Lebanese ancestry whose contract wasn't renewed by Columbia College Chicago.
The college acted after an investigation sparked by a Jewish student's complaint that Suriya Smiley made anti-Semitic comments in class.
Smiley began teaching in the college's Radio Department in 1994. In fall 2008, one of her students complained in an email and during a meeting with the department chair about a series of what he considered denigrating and humiliating comments.
Columbia's assistant director for student development then met with Smiley, who acknowledged that she teases and "goofs around" with her students. At a later meeting with the vice president for academic affairs, Smiley denied making discriminatory remarks.
The school then notified her that she had violated the college's anti-discrimination and harassment policy, and wouldn't be asked to teach again.
A U.S. District Court judge dismissed the suit without trial.
Upholding that decision, the 7th Circuit U.S. Court of Appeals rejected Smiley's attempt to revive the suit.
"The other investigations of instructors accused of violating the policy do not suggested that instructors outside her protected class received more favorable treatment," the court said in an opinion written by appeals Judge Ann Williams.
Smiley also unsuccessfully argued that the college should have interviewed other students in the class, but the court said Columbia's policy doesn't require interviewing other witnesses, only the complaining student and the faculty member.