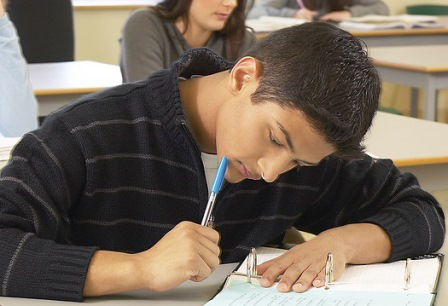 In a move that brings the Educational Testing Service (ETS) into the arena of awarding certificates that verify learning and intellectual skills of students, the organization announced Monday that it has begun providing electronic documentation to test takers of their performance on the ETS Proficiency Profile and iSkills tests.
The move has a twofold purpose to encourage better student performance, which helps schools assess their students more effectively, and to provide test takers tangible proof of their achievement in reading, writing, critical thinking, math and proficiency in digital literacy. Since December, individuals taking the iSkills assessment, which measures digital literacy, have been able to receive electronic certificates that can be shared with recipients in and outside academic institutions. Since this past March, those taking the Proficiency Profile test, which measures reading, writing, math and critical thinking skills, have been able to acquire electronic certificates, which can also be shared with recipients.
"These certificates are a game changer for higher education, because they provide students with the motivation to perform well, which ultimately helps institutions to have more accurate student learning outcomes data that can assist them with accreditation and performance funding," said David Payne, vice president and chief operating officer of the ETS Higher Education division, in a statement.
"There's always been a challenge with getting students to take the tests seriously," Gene L. Bouie, director of ETS Higher Education/College Programs, told Diverse this past Friday. "We developed the certificates so the tests would become more valuable to the students."
ETS officials say that more than 600 higher education institutions test students with the Proficiency Profile exam, which has been used for two decades. Since 2011, 40 institutions have tested students using the iSkills assessment, which has been around since 2004.
ETS is currently expanding testing options to allow home-based exam-taking with remote proctoring technology and off-campus testing at designated test centers and facilities. Starting in July, higher education institutions will deploy remote proctoring technology that will reach remotely-located students as well as those taking online courses. ETS is also making the tests available through StraighterLine, which is an online education company.
"ETS is actively addressing the changing landscape of higher education and working diligently to respond to the needs of today's institutions and test takers," said Payne.
Bouie said that launching the certificates option was a logical course to follow due to the expansion of online learning, the introduction of Massive Open Online Courses (MOOCs), and the growing focus of higher education on accountability.
"It took awhile for us to get here because there's been an evolution in higher education of technology and institutional practices," he added.
Officials note that an ETS study conducted last year, which cited evidence that motivated students performed better on the Proficiency Profile test, contributed to the organization's decision to develop and disseminate certificates. The study revealed that simply modifying the pre-test instructions to increase motivation has a significant impact on scores on the Proficiency Profile.