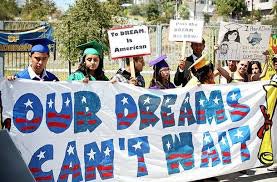 MIAMI ― State lawmakers could approve a bill this session allowing qualified Florida students to pay in-state college tuition even if they are in the country illegally.
The tuition debate is a perennial one in Tallahassee. Similar bills passed the House and Senate but never in the same year. But this year the measure appears to be gaining broader support. House Speaker Bill Weatherford has staunchly backed the proposal, even penning a newspaper column in its favor. He reiterated his support recently after the House bill passed its first subcommittee. The State's Hispanic Caucus also has made it a priority.
At least 15 other states have passed such laws, with another seven considering them this year. The trend reflects immigrant advocates' increasing focus on state legislatures as Congress fails to make any headway on national immigration reform. It also highlights lawmakers' growing recognition of the influence of Latino voters.
The bill would cover all Florida youth who attended at least three years of high school in the state and apply for college within two years of graduation ― regardless of their immigration status. It also would provide in-state tuition to veterans and would require students to be U.S. citizens to receive state financial aid.
Currently, those students pay out-of-state fees that can run as much as $17,000 more per year more than those charged Florida residents.
"Instead of waiting on Washington to fix our broken immigration system, we have an opportunity this session to allow these individuals to fulfill the promise of earning a college degree," Weatherford said. He lauded House Education Committee Chair and Miami GOP Rep. Jeanette Nunez, who sponsored the primary bill (HB 851).
Gov. Rick Scott, who faces a tough re-election campaign in which Hispanic voters could play a pivotal role, says he's open to the idea. That marks a reversal from past comments in which Scott blamed such immigrants for costing the state "countless billions" and taking jobs from U.S. residents.
Sen. Dwight Bullard, a South Florida Democrat, has proposed a similar measure (SB 428), but it faces an uphill battle, even though more than a dozen state senators voted in favor of a similar bill when they served in the House. Senate President Don Gaetz told The Associated Press it would be a close vote if it reached the floor. Gaetz, who represents a district that includes Florida's Panhandle military bases, said his constituents often move to the United States legally after marrying someone in the military.
"These folks in northwest Florida play by the rules, they stand in line patiently, they earn their way to the front so they enjoy the benefits of a being a Florida citizen and a U.S. citizen," Gaetz said.
Both proposals would cover recipients of the Obama administration's 2012 order that allowed hundreds of thousands of youth brought to the United States before their 16th birthday and living in the country illegally to temporarily remain. Colleges and universities nationwide are increasingly offering in-state tuition to these students, but in Florida, only Miami-Dade College and Florida International University have signed on.
The bills would also cover those like Julio Calderon. Calderon was 8 when his parents left Honduras after Hurricane Mitch to seek refuge in the United States. They received permission to remain in the U.S. but not to bring their children. They did anyway, saving up enough to send for Calderon and his younger brothers in 2005. Calderon graduated from high school in the U.S. and now struggles to pay for one FIU class at a time, working for $8 an hour as a cashier.
"I feel like I have to graduate, even if it takes me forever so my younger brothers can see that they can also make it, that they didn't have any excuse not to," he said.
Nunez introduced a more limited bill last session to ensure U.S. citizens whose parents were in the country illegally could pay in-state tuition. That legislation failed to pass as lawmakers waited for Washington to act. But it was mostly symbolic anyway. Nunez says she expanded the proposal this year with Weatherford's encouragement and after meetings with immigrant advocates. The Florida Immigrant Coalition has been particularly vocal on the issue.
Miami organizer and radio show host Subhash Kateel says the in-state tuition bill highlights the shift in Tallahassee when it comes to immigration. Back in 2011, most bills coming through the Legislature emphasized enforcement. They failed. Now, the bills coming through tend to add rights for immigrants. Also up, with less chance of passing: bills to provide drivers licenses for immigrants in the country illegally, and to speed up the wait time for children of legal residents to receive the state's federally funded health insurance.
Gary Fineout in Tallahassee contributed to this report.