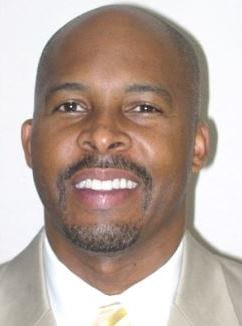 One night in February 1968, a small group of South Carolina State University students tried to enter a bowling alley, just off the campus of the historically Black college in Orangeburg, S.C.
The students wanted to bowl, but more importantly, they sought to make a point. It had been four years since Congress passed the Civil Rights Act of 1964, which prohibits discrimination in places of public accommodations, yet the bowling alley remained off-limits to Blacks. The students sought to change that.
When they entered the establishment, the owner turned them away. Police were called. They tried to arrest the students for disturbing the peace. Some of the students were beaten, attracting the attention of other SCSU students and setting off demonstrations that, two days later, resulted in the shooting deaths of three students, including one football player, and injuries to dozens of others. The killings became known as the Orangeburg Massacre.
The SCSU shootings marked the first time in the nation's history that unarmed university student demonstrators had been shot and killed by law enforcement officials. But what also made the event noteworthy was that the group of students who set off the chain of events that culminated in the shootings were football players.
The Orangeburg Massacre was not the only instance that HBCU athletes played key campus leadership roles during the Civil Rights Movement.
Student athletes played prominent roles in several instances during the Civil Rights Movement in the 1960s, including at Florida A&M University, Grambling State University and North Carolina A&T University, where one of the protest leaders was quarterback and student body president Jesse Jackson.
Dr. Algerian Hart, an assistant professor of sports management at Western Illinois University, says back then many of these student athletes were campus stars. In those days, the majority of Black athletes attended HBCUs, and many of them were among the best athletes in the world, earning the respect and admiration of their peers and outsiders.
"As an athlete at a historically Black college, you were identified as something above special," Hart says, adding that some student-athletes tried to use this prestige to be forces for social change.
Dr. F. Erik Brooks, chair of the Department of African-American Studies at Western Illinois University, says in those pre-integration days, many of the coaches at HBCUs made a habit of teaching athletes valuable life lessons.
"Coaches like Jake Gaither at FAMU, Eddie Robinson at Grambling and Clarence 'Big House' Gaines at Winston-Salem State taught them not only about sports, but they were training them to be men," says Brooks. "I've heard stories about how Gaines would go to the classes of his athletes and make sure they were there. Some of these coaches would call the parents and say 'Your son's not doing well.'
"It was basically an extension of the home," continues Brooks. "For some of those guys, the coach was their father figure. That's what Black colleges were pushing at the time."
This sense of responsibility and conscientiousness encouraged some of the athletes to push for social justice, Brooks notes.
Not the norm
Although HBCU athletes played high-profile roles in some incidents during the Civil Rights Movement, their participation was often the exception and not the norm. For some of these athletes, the potential to pay a big price for participating was high, particularly at state-funded institutions that could be susceptible to pressure to revoke the athletes' scholarships.
Still, HBCUs were a hotbed of activity, communities that stimulated intellectual discussions about racial equality in America in and out of the classroom. Athlete or not, it was hard not to get caught up in the moment. Students at historically Black colleges in Tallahassee, Fla., Greensboro, N.C., Atlanta and New Orleans participated in civil rights demonstrations, helped integrate public facilities or volunteered as security personnel for civil rights activities.
But some historians say that the participation of athletes in the civil rights struggle was sometimes incidental. Like their fellow students who confronted racial inequality daily, particularly off-campus, it was almost impossible for athletes to be mere bystanders, they say.
Dr. Jack Bass, an expert on Southern history and co-author of The Orangeburg Massacre, says a couple of factors could explain why a disproportionate number of athletes were involved in the demonstrations at SCSU.
"Athletes tend to be more aggressive as individuals," he says. "They were more out-front. They just saw that a wrong had been committed and they were reacting to it. That kind of personality type tends to make them more aggressive and involved. I think none of them ever thought anyone was going to be shooting at them, particularly on campus."
Bass points out that Samuel Hammond, a football player who was one of the three students killed, was actually in the center of campus when he was hit.
"Hammond was close to 100 yards away," says Bass, who witnessed much of the events on the night of the shootings as a reporter for the Charlotte Observer and a stringer for The New York Times.
Frank Beacham, author of The Legacy of the Orangeburg Massacre, shares a similar view.
I think all of the students were of like mind about being deprived of their rights and didn't like it," says Beacham, who also covered the events of the night for a South Carolina television station.
"When they were told they couldn't bowl that night, they all took it as an affront to their honor."
Pro athletes' activism
Several historians say that the activities of HBCU athletes in the '60s were part of a larger tradition of activism by African-American athletes at the time, including professionals like Muhammad Ali and Kareem Abdul-Jabbar.
One of the best-known examples of these kinds of activism occurred during the 1968 Olympics in Mexico City.
Prior to the games, several African-American athletes discussed the possibility of a boycott to protest racial injustices in the United States. They failed to reach a consensus and most of the athletes participated in the games (though at least one athlete, Abdul-Jabbar, opted to boycott).
Perhaps the most vivid image of the Mexico City Olympics is that of two African-American 200-meter stars — John Carlos and Tommie Smith — on the medal stand with their fists raised toward the sky. Smith and Carlos were students at San Jose State University. They stood on the medal stand shoeless to depict Black poverty. Carlos wore beads around his neck to honor victims of lynching and those who had been killed during the Middle Passage. The two were inspired by Dr. Harry Edwards, a sociologist and activist who had encouraged African-American athletes to boycott the games.
But they paid a huge price for their actions.
"Carlos and Smith were pariahs in this country" after that, says Dr. Richard Lapchick, an expert on race and sports in America and director of the DeVos Sports Business Management Program at the University of Central Florida. "They couldn't find employment for about six years."
He says that Lee Evans, another San Jose State University student and '68 medal winner, who also protested publicly during the Olympics, ended up moving to Africa in order to find employment.
Brooks says modern-day college athletes can learn several lessons from their forbearers of the civil rights era.
"They need to understand that athletics is only a small portion of their lives," he says. "They need to be well-rounded people, to expose themselves to literature and art and philosophy, stay up on current events and realize they are still connected to the larger community. A lot of them have forgotten they are part of the larger community."