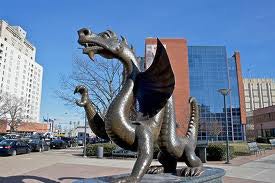 What might otherwise be a routine discrimination suit about one aggrieved ex-student's dismissal for poor academic performance has implicated the privacy rights of more than 100 other students.
The case being played out in a Philadelphia federal courthouse pits Le Ke's discrimination claims against a university's legal duty and the rights of other students under the Family Educational Rights and Privacy Act.
Ke, who was born in China, is suing for damages and reinstatement to Drexel University's College of Medicine. He alleges that discrimination based on his race and Chinese ethnicity led to his dismissal in 2011, an allegation that the university denies.
Ke is representing himself in the case.
"He contends that he can only prove his case by obtaining identifying information about students who he claims were treated differently from him and their medical school files," U.S. District Judge Joel Slomsky said.
In one of the few higher education discrimination cases to raise the FERPA issue, a judge ordered Penn State University in 1990 to release only in "statistical, summary form" information about students who had transferred into its medical school. That suit was filed by a transfer student who asserted that PSU had improperly dismissed her.
According to court documents, Ke enrolled at Drexel in 2008. He was dismissed after failing all his major courses during his second year but reinstated on condition that he repeat the year and earn grades of at least "satisfactory" in all courses.
Drexel dismissed Ke again after he failed the family medicine rotation and family medicine exam, twice failed Step 1 of the U.S. Medical Licensing Examination and received a "marginal unsatisfactory" grade on his OB/GYN exam, according to legal papers.
He sued for discrimination and retaliation. His lawsuit identifies by name three students of non-Chinese ethnicity whom he alleges were similarly situated but treated more favorably. The university denies that their situations are comparable.
The FERPA controversy arose because Ke wanted documents to help him identify students who don't share his race or ethnicity and allegedly received more favorable treatment. The large number of students' records involved is highly unusual.
Among those students are ones who completed their family medicine clerkship in Philadelphia, were required to repeat their first or second years, failed the Step 1 exam, received "marginal unsatisfactory grades" in their third or fourth years, failed clinical rotations or were allowed to take make-up exams.
Citing FERPA, Drexel opposed the release of student files with personal identifying information.
But the university did provide spreadsheets with information on the ethnic background of other students, identifying them by number rather than name.
Drexel attorney Peter Samson of Blue Bell, Penn., said the usual practice when a school receives a subpoena or court order for records is to notify the students of their right under FERPA to ask a judge to quash the subpoena or seek reconsideration of the order.
Using court-approved language, Drexel wrote to 108 students to notify them and ask for consent to release their records or names. Virtually all the 55 who replied objected to being identified, having their records released or both, while the others didn't respond.
FERPA expert Steven McDonald, general counsel at the Rhode Island School of Design, said a university's legal obligation is to make reasonable efforts to notify students or alumni of a subpoena before complying and to explain their right to object in court.
"Typically we make clear we're not their lawyer," McDonald said.
The issue arises more often in other types of cases, such as freedom of information lawsuits, he said.
McDonald emphasized that FERPA doesn't provide much substantive protection to students when a university receives a subpoena or court order for their records. The law's protection is only procedural by giving them an opportunity to contest a subpoena on other grounds.
In the Drexel decision, Slomsky said that judges "must conduct a balancing test in which the privacy interests of the students are weighed against the genuine need of the party requesting the information.
"Although FERPA does not create a privilege, it does embody the strong public policy of protecting the privacy of student records. In this regard, courts have withheld this information even when relevant to resolving claims before the court," he said.
He ordered release of documents with the names of the only two students who waived their FERPA rights.
As for the other students—whether they replied to Drexel's letter or not—Slomsky said the university must release relevant file documents after deleting all personally identifiable information.
Slomsky said that will provide enough information for Ke to "compare himself to other students in order to support his claim that he was treated differently because of his Chinese ethnicity."
Samson said there is an early May deadline for the two sides to complete pre-trial discovery. Afterward, Drexel will ask the judge to dismiss the rest of the suit.