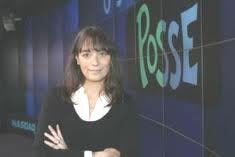 Dr. Debbie Bial's Posse Foundation is answering President Obama's challenge to colleges and universities to produce more STEM graduates from underrepresented groups.At a White House summit on January 16, President Obama called for higher education leaders to commit to the administration's goal of leading the world in college graduation rates by 2020. In response to the president's request, more than 100 college presidents and 40 nonprofits, foundations and other organizations announced new commitments in various areas to expand college opportunity.
Among the guests at the summit was Dr. Debbie Bial, president of the Posse Foundation. ­There she announced that the foundation's STEM program would double the number of its partner institutions to 10 and provide $70 million in full-tuition scholarships to 500 Posse Scholars over the next five years.
It was a noteworthy moment for Bial and the foundation, which answered President Obama's challenge to colleges and universities one year earlier to produce more STEM graduates from underrepresented groups. Many colleges responded, and five forged STEM partnerships with Posse, which works with dozens of top-tier colleges to recruit urban public high school students with academic and leadership potential who might be overlooked by such colleges.
The students, who are selected following a vigorous and highly selective three-step interview process, receive scholarships to attend these schools. Seventy-four percent of the selected students identify as Black or Latino and another 7 percent as multiracial, according to foundation officials.
It's been 25 years since Bial, an educational strategist and former MacArthur Fellow, founded the Posse Foundation in New York City. Through most of these years, the foundation has been widely lauded for its work. In 2009, President Obama donated a portion of his Nobel Peace Prize money to the foundation.
Posse has racked up an impressive list of accomplishments since it first came into existence with a single partnership with Vanderbilt University. Through the foundation's partnerships, more than 2,200 students from urban public schools have graduated from some of the nation's leading universities, including Vanderbilt, Vassar, Pomona College, the University of Wisconsin-Madison and the University of California, Berkeley. Foundation officials expect the number of Posse graduates to reach 6,000 by 2020.
Ninety percent of Posse students graduate from college within four years. A large percentage distinguish themselves academically and in leadership roles. Many have served as student body president, class president, resident advisors, peer counselors and presidents of student organizations. Many others have founded student organizations and been elected graduation speakers.
In addition, the foundation's operations have spread from New York City to eight other cities, including Los Angeles, Chicago and Washington, D.C. The foundation plans to open a tenth office in 2015 in San Francisco, according to Bial.
The foundation has also received millions of dollars in gifts and grants from individuals and corporations. Together, Tim Ubben and his son, Jeff, who both serve on the board, have given or pledged $50 million to the foundation.
Expanding reach
Bial says the "ultimate goal" is to create a national leadership network that will transform boardrooms, corporate suites and other paragons of power and leadership in the United States and make them more reflective of America's rapidly changing demographics.
The idea, she says, is not merely to have a diverse student body at the nation's top colleges but to produce top leaders in the workforce.
"Because they were selected for their leadership [abilities] they will be running newspapers, hospitals and banks," says Bial. "CEOs will be much more diverse in leadership than what you see today."
Shirley Collado, a member of the Posse Foundation's first cohort, personifies Bial's vision. A child of working-class immigrants from the Dominican Republic who grew up in New York City, Collado aspired to go to college, but says the idea of going away to college was "a foreign concept." Initially, her father didn't like the idea of her going away to Vanderbilt. Collado planned to go to City College of New York and become a teacher or social worker, but she says the foundation convinced her parents that she would have a support system in place.
"I have told people there's no way I would have gone to Vanderbilt without a posse and there's no way I would have stayed without a posse. We were pioneers," says Collado. "We were a group that was incredibly connected because we knew that so much rested on our shoulders. We had mentors and people that were hugely invested in us and people who wanted to see us succeed."
After graduating in 1994, Collado headed to Duke for graduate school and later received her Ph.D. there, becoming the first Posse scholar to obtain a doctorate. Today, she is dean of Middlebury College and an associate professor of psychology.
Observers say the foundation does many things well — from running an efficient organization to having visionary leaders and board members. They say that the one thing it does particularly well is looking beyond traditional yardsticks of success, such as standardized test scores. The foundation receives high praise for sending young people from the same city to college in groups of 10.
Ana Morales, a graduating senior at Denison University who grew up in Lawrence, Mass., says she entered the central Ohio college with a 3.8 GPA, but struggled after she got there. To compensate for her academic deficiencies, she worked harder, sometimes starting papers weeks before they were due. She also endured personal struggles like homesickness.
"The first month I cried almost every day," she says. "One of the reasons I stayed was because I understood I had received a great opportunity and I also had nine others with me. I was representing my family and fulfilling my parents' American dream. I was representing students in high school that could only wish they had something I had.
"If it wasn't for that and the others in the Posse, I wouldn't have stayed," Morales says.
Over time, Morales says she overcame those hurdles. She served as a resident advisor for three years, hosted regular meetings of a campus interfaith group and is currently president of the student body. A political science, Spanish and dance major, she has a B average and has plans for graduate school and a career in politics.
Dr. Miriam Feldblum, vice president of student affairs and dean of students at Pomona College, says Posse's biggest strength has been its ability to utilize the cohort system successfully.
"They have really developed and explored how to build a student cohort," she says, adding that, by ensuring that the cohorts receive an abundance of faculty and staff support, the foundation has developed a recipe for success that is almost foolproof.
Beza Ayalew, a native of Boston and 2009 graduate of Denison, says that kind of support was critical to her success. She says she and the members of her cohort met as a group weekly with a Posse trainer and academic support personnel.
"We would talk through the academic issues we were going through," says Ayalew, a child of Ethiopian immigrants who later earned a master's degree from Boston University and is now a public health practice and policy fellow at the Centers for Disease Control in the Greater Boston area. "It was good to know that each person was respected and honored and no one was judging anyone. I thought that was really important."
Over the years, the foundation has diversified. Besides the STEM partnership, it began a veteran's program in partnership with Vassar and is gradually adding partner schools.
While Bial is proud of what the foundation has accomplished, she'd like to do more, such as raising the graduation rate of Posse scholars from 90 to 100 percent and boosting the number of partnerships to 100. Approximately 670 Posse youngsters will matriculate this fall. She'd like to see that number increase to 1,000 by 2020. She notes that more than 15,000 high school seniors are nominated each year and fewer than 5 percent get accepted.
"That means we're turning away thousands of kids," she says. "We need more schools. That's another challenge."