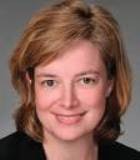 Philander Smith College was justified in firing a tenure-track faculty member after her aggravated assault arrest for an off-campus incident, a federal judge in Arkansas has ruled.
As a result, U.S. District Judge Kristine Baker dismissed a sex discrimination suit by Dr. Alda Moore, who joined the college as a psychotherapist in March 2010 and was appointed as an assistant professor in the psychology department later that year.
According to the decision, police arrested Moore at home in September 2012 after neighbors complained that she had pointed gun at them.
After a local newspaper reported about the arrest, the college placed her on unpaid administrative leave pending investigation and "was looking into the matter as a safety precaution for faculty, students, and staff," Baker said. Moore contends that the college never interviewed her or provided any input into its investigation.
Philander Smith terminated her a month later and hired another woman to replace her. Moore also was banned from campus.
The gender discrimination part of the suit claimed that two male employees whose arrests were also reported in the press had not been terminated, and thus argued that similarly situated male employees weren't disciplined as harshly or at all for engaging in the same or similar behavior that led to her termination.
One was an assistant professor of English who was charged twice with misdemeanors related to marijuana and drug paraphernalia possession, contempt of court and failure to appear in court. He resigned to take a teaching job in another state, and the college said it had been unaware of his arrests until after he left.
The other was the college's former director for recruitment and admissions. He was charged with sexually assaulting a 16-year-old student and promoting sexual performance by a child. He resigned a day after his arrest, was hired back as a consultant the next month and terminated as a consultant a few weeks later. He later pled no-contest to promoting prostitution.
The college defended its actions based on a contract provision concerning illegal or improper conduct and argued that termination was in the best interest of faculty, staff and student safety.
In her ruling, Baker said Moore presented no direct proof of sex discrimination, and the situations involving the two male men were insufficient as indirect evidence.
Even if the college should have treated Moore as innocent until proven guilty, hadn't carry out a thorough enough investigation and hadn't contact her about the incident as Moore contends, Baker said those arguments are "misplaced" because "the proffered non-discriminatory reasons for termination need not be factually correct so long as the employer honestly believed the asserted grounds at the time of the termination.
"Moore has provided no evidence to suggest that the college did not believe in good faith after its investigation that Moore engaged in illegal or improper conduct."
Nor were the other two incidents sufficiently similar infer discrimination, Baker said, The English faculty member's misdemeanor charges were not as serious as Moore's felony charge, no weapon was involved and the college was unaware of his charges before he resigned.
Although the ex-recruitment director's charges were serous and although he was allowed to resign rather than be placed on administrative leave or terminated, Baker said the situations are not comparable under Title VII because they were handled by different campus presidents.
The judge also dismissed a race discrimination claim because Moore alleged no facts to support it. Moore had previously withdrawn an age discrimination claim.
Suit going forward
A federal judge in Seattle has rebuffed the University of Washington's bid to dismiss a race, national origin and gender discrimination suit by a White male assistant professor who was twice denied tenure.
U.S. District Judge James Robart ruled that Dr. Timothy Hargrave had presented sufficient evidence for the case to move forward against the university, faculty members and administrators.
In 2006, the university hired Hargrave for a tenure-track position to teach management in the School of Business at its Bothell campus. According to the decision, he received high annual performance evaluations before applying for tenure.
In 2011, his first application for tenure received endorsements from all external reviewers and from the promotion and tenure committee, but not from a majority of tenured faculty in the business program. The suit contends that the 3-2 vote against him included negative votes by two faculty members of Asian Indian ethnicity, and claimed that a third colleague of Indian ethnicity "undertook numerous actions to sabotage his tenure candidacy," the decision said.
In 2012-213, he underwent another external review where all but one of the external reviewers evaluated him favorably. The promotion and tenure committee unanimously recommended him again, but the full faculty voted against him 4-3.
The suit also alleges that one Asian Indian faculty colleague "sabotaged his candidacy by making erroneous assertions about his qualifications and significantly downplaying his accomplishments;"
According to Hargrave, three similarly-situated candidates received tenure — one Hispanic, one of Asian Indian ethnicity and one woman.
In denying the university's motion to dismiss the case, Robart said Hargrave "provided detailed allegations that set forth, with specificity, exactly what he believes happened. He has described all of the events that form the basis of his claim, and none of these factual allegations suggest that his claim to relief could fairly be described as 'implausible.'
"More critically, he alleges a pattern of facts that leads to a reasonable inference that he was denied tenure for discriminatory reasons," Robart said.
Hargrave is still on the faculty as an assistant professor, according to the university website.
Alcorn State prevails
Alcorn State University has won dismissal of a former professor's disability discrimination, First Amendment, breach of contract and due process suit stemming in part from his being passed over for chair of the Department of Education and Psychology.
Dr. Alvin Simpson joined the faculty in 1991 and resigned in 2012, serving from 2008 to 2011 as interim department chair, the decision said.
The suit claims his troubles started in mid-2009 after he reported to the Mississippi Institutions of Higher Learning that an employee had forged his signature on a payment authorization. The resulting audit allegedly led to the firing of another employee who then began a retaliatory campaign against him and triggered Simpson's subsequent criminal complaint to the state attorney general.
According to the suit, other elements of the conflict between Simpson and the university included being denied the department chair after a "predominantly female" search committee recommended a woman who lacked the required rank posted for the position.
The new chair allegedly retaliated against him, forcing him to vacate his office in an attempt to humiliate him. The suit claims she threatened to terminate him for being away from campus for more than 20 days while he was teaching three online classes
Additional conflicts included his Family and Medical Leave Act application, a sexual harassment accusation by a male student and related "leaks" to the press, and attempts by the university "to portray him as homosexual and engage in gay stereotyping," the decision said. He also filed a federal whistleblower complaint concerning the university's use of funds through the American Recovery and Reinvestment Act.
A university grievance committee found that the dean had committed misconduct in appointing the woman as chair and had improperly influenced the search committee against Simpson. She kept her position, however, the decision said.
The university's retaliation forced him to take early retirement in May 2012, the suit claims.
It additionally alleges that Alcorn failed to accommodate his disability by refusing to allow him to teach online courses and by requiring him to perform tasks that an office manager should have done.
U.S. District Judge Tom Lee in Jackson, Mississippi, granted Alcorn's motion to throw out the case.
Lee said Simpson failed to describe the nature of his alleged disability, nor was there proof that he suffered any adverse employment action solely because of a claimed disability.
Similarly, Lee rejected claims for breach of Simpson's employment contract, violation of the First Amendment right of free speech and violation of due process in denying him a grievance hearing.