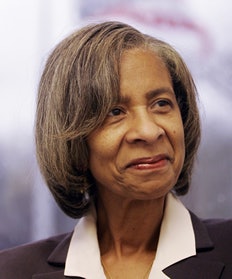 Over the weekend, Wilberforce University trustees selected the president they hope would restore the badly ailing school.
Trustees interviewed three candidates last Friday and Saturday before making their choice afterward. The new president will be announced this coming Saturday during the annual alumni conference in Memphis. He or she will become the 20th president of the nation's oldest private African-American institution of higher learning.
The new president must steer an institution with a storied history and an uncertain future. The school, founded in 1856 by Black and White Methodist clergy, is in danger of losing its accreditation ― and access to federal financial aid for its students ― unless officials present a viable turnaround plan by December 15 to the Higher Learning Commission. The HLC accredits colleges and universities in 19 Southwestern and Midwestern states.
The HLC sent school officials a "show cause" letter detailing several deficiencies. For example, only 70 freshmen enrolled at Wilberforce last fall; almost 30 percent withdrew by the second semester. In addition, the school has a history of operating losses: $775,000 in fiscal 2011, $1.5 million in fiscal 2012 and about $1 million in fiscal 2013, the letter said.
The commission also blasted the university board for poor governance and for ignoring the school's financial morass. "The full University Board has not acted to resolve the financial challenges facing the University despite awareness of them," the HLC wrote.
Wilberforce university officials could not be reached for comment. Richard Deering, an economics professor and longtime critic of Wilberforce administrators, doubts a new president can halt the school's slide.
"We are in such a deep hole, I don't see how we can get out of it," he said.
Still having the right leader could convince HLC to delay its decision. In its show cause letter, the commission it will look for "evidence that the University Board has hired a president capable of moving the institution to fiscal viability and has set the expectation that an annual presidential evaluation will take place and will be conducted relative to clearly articulated goals."
Almost 40 people applied for the opening, Deering said. Finalists for the position were: Glenda Carter, executive vice president and provost of Wiley College in Marshall, Texas; Herman Felton, senior vice president, COO and vice president of institutional advancement at Livingstone College in Salisbury, North Carolina; and Dwayne Smith, vice president for academic affairs at Harris-Stowe State University in St. Louis.
All three candidates came from HBCUs, have raised at least $1 million during their academic careers and led an accreditation process, according to summaries compiled by executive search firm DHR International.
Smith brought a $2.5 million grant to Harris-Stowe, the second largest in the public school's history. He also tripled African-American enrollment at Truman State University, where he was associate dean of multicultural affairs during the mid-1990s.
Smith is a consultant evaluator for the Higher Learning Commission. He has a doctorate in educational leadership and policy analysis from the University of Missouri, and a master's in education administration and a bachelor's in psychology from Truman State University in Kirksville, Missouri.
Felton increased annual alumni contributions at Livingstone College from $400,000 to $1.2 million in three years. He also served on the executive committee for the school's accreditation process. While director of development at Murray State University in Kentucky, Felton raised $3 million in grants. Felton has a law degree from the University of Florida and a bachelor's from Edward Waters College in Jacksonville, Florida. He is the only candidate without a doctorate.
Carter led the planning and assessment process for Wiley College, including developing an institutional guide and the college's strategic plan. She also directed the self-study report that supported the college's bid for accreditation. She has a doctorate in higher education and a master's in organizational psychology from the University of Michigan, both a doctorate in educational psychology and statistics and a master's in educational psychology from SUNY Albany, and a bachelor's in psychology from Grambling State University.
The Wilberforce vacancy occurred after President Patricia Hardaway left in December. Wilma Mishoe had been selected to serve as acting president for the remainder of the year.