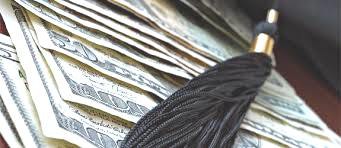 WASHINGTON — In order to reverse the trend of students and families being forced to shoulder an increasing share of the cost of college, the federal government should develop a "new formula" that will incentivize states to invest more in higher education.
That's the crux of a new report titled "A Great Recession, a Great Retreat: A Call for a Public College Quality Compact," released Monday by the Center for American Progress.
The report shows that between fiscal year 2003 and fiscal year 2010, state funding declined from 30.9 percent of total revenue for public colleges to 22.3 percent. Meanwhile, as college costs rose, more students began to borrow more money. Specifically, the share of students borrowing to pay for college grew from 35 percent to 40 percent between 2008 and 2012, and the average amount borrowed annually rose from $6,200 to $7,800, the report states.
U.S. Under Secretary of Education Ted Mitchell said the report speaks to the need to tackle what he characterized as "systematic disinvestment by states throughout the Great Recession in higher education."
"I think it's critically important as states' economies improve and the nation's economy improves for us to remind our partners at the state level that where they are is not OK," Mitchell said. "The taking of what was a fairly balanced three-party compact between states and families and the federal government and unbalancing that in a way that really does damage to the students that we're most concerned have access to and through college needs to change dramatically."
He said the U.S. Department of Education has sought for the past several years to make college more affordable through its proposed State Higher Education Performance Fund of $4 billion. The proposed fund would use competitive state grants to encourage "systemic efforts to make higher education more affordable and increase college access and success, particularly for low-income students," according to the department.
The compact called for by the Center for American Progress is far more ambitious in that it envisages using some $1.4 trillion in revenue over a span of 10 years that the center believes can be raised through bipartisan tax reform that would — among other things — scrap various tax breaks for business that the center believes are being exploited.
The compact — inspired by the postwar Truman Commission on Higher Education that prompted a series of federal investments in higher education — calls for the creation of a federal grant program that "creates a direct tie between federal and state investments and encourages states to reinvest in postsecondary education."
"This new fund will spur states and institutions to more effectively meet the needs of low- and middle-income students," the report states. "The program would require states to match the federal grants. To be eligible, states would need to agree to implement reforms and innovations that increase students' value of public colleges, universities, and training centers through a Public College Quality Compact."
The majority of funds from the compact would be allocated to states based on support for low-income students and military veterans, as determined by the portion of Pell Grant recipients and GI Bill beneficiaries.
Among other things, the compact would require states to create more reliable funding by building new funding streams that would provide as much as the maximum Pell Grant per student in indirect and direct support to public colleges and universities to "ensure that students and prospective students can prepare for and enroll in postsecondary education with certainty."
It also calls for states to:
• Make college affordable by guaranteeing that low-income students who pursue a two- or four-year degree will receive grant aid through the compact to pay for their enrollment at public institutions.
• Improve performance by setting "outcome goals," such as increased graduation rates, and implementing tried and true strategies — such as learning communities and summer bridge programs — to improve students' academic performance.
• Remove barriers and state and institutional policies that stand in the way of college completion by standardizing transfer-credit and admissions requirements. States should also raise K-12 learning standards to align with readiness for postsecondary entry-level courses.
Sarah Audelo, policy director for Generation Progress, a branch of CAP that focuses on issues of millennials, said the need to make college more affordable is a particularly important issue for the current generation of students, which is the most diverse ever with 40 percent being students of color and 15 percent being foreign-born.
Audelo questioned how many lawmakers speak of how they did odd jobs to pay their way through college but then scoff at the idea of increasing the minimum wage.
"Young folks are saying, 'You had a better deal when it came to college than we do, and that's not OK,'" Audelo said.