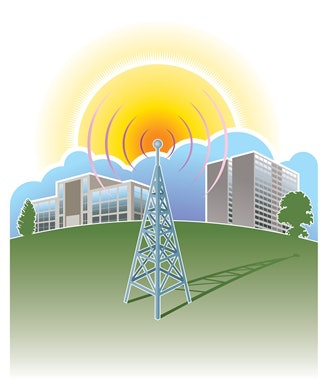 When Virginia State University (VSU) announced in October that it had won a $3.25 million grant from the U.S. Department of Labor to develop a wireless infrastructure career program, VSU President Keith Miller indicated that he was "honored" that his institution had won the federal workforce development award.
"Developing a well-trained and educated workforce is a foundational pillar of VSU's education platform," Miller said in a news release. "­This grant will help VSU stay at the forefront of helping to build Virginia's economic and technological future by adding this new dimension to its curriculum offerings." But before the VSU press release trumpeting the grant was even a month old, Miller announced his resignation amid concerns over drops in enrollment, fiscal strains and cutbacks in services to students.
The grant award and resignation may not be directly interconnected. But when looked at together, they both signal that VSU is at a crucial crossroads in terms of its future, its mission and its educational focus. Perhaps the most notable aspect of the VSU grant is that it was awarded through the Department of Labor's Trade Adjustment Assistance Community College and Career Training, or TAACCCT, competitive grant program. Other institutions of higher education besides community colleges are not precluded from competing for the grants; in fact, HBCUs are explicitly mentioned as being eligible. And previous competitors for grants from TAACCCT— a $2 billion signature program of the Obama administration and the largest federal investment in community colleges — include Hampton University, according to a Department of Labor database.
Grant controversy
Nevertheless, higher education and workforce development experts say the fact that VSU is competing for such a grant represents a new era for four-year institutions and HBCUs. The question is whether VSU — by going after the TAACCCT grant — is forging a new direction or being forced into a new direction. Anthony P. Carnevale, director and a research professor of the Georgetown University Center on Education and the Workforce, characterizes the fact that VSU has stepped up to do workforce development as a refreshing "breakthrough" for four-year schools.
"Two-year schools are not alone in the need to connect students to jobs," Carnevale says. "The important point is connection of postsecondary education to the workplace, and this grant certainly does that. It is refreshing to [see] the four-year schools starting to think this way."
However, Marybeth Gasman, a professor of higher education in the Graduate School of Education at the University of Pennsylvania, says she thought it was "a bit odd for a four-year institution to be the recipient of this grant."
While HBCUs have historically done workforce training when they provided industrial training during their early years, Gasman says she worries that some HBCUs may "lose their liberal arts focus" as they seek to do workforce training.
"I would assume they are doing this because enrollments are down and they need to bring in revenue," Gasman says. "Enrollment is tied to mission."
Recent news reports lend credence to that notion. Enrollment at VSU this fall stood at 4,995 students, 550 less than the university had anticipated, according to the Richmond Times-Dispatch. The enrollment shortfall cost VSU $17.6 million in expected tuition revenue, fees, and room and board, the newspaper said.
Wireless workforce training
VSU officials say their interest in competing for the TAACCCT grant stems from the university's desire to play a role in wireless workforce training. More specifically, the university wants to assist PCIA — the wireless infrastructure association — with its plans to establish a National Center for Wireless Education.
"VSU intends to be that national center for wireless education and the TAACCCT grant provides the resources to achieve that objective," wrote Keith Williamson, associate vice president for research and innovation and dean of the College of Engineering and Technology at VSU, in an email to Diverse, explaining that the center will become the nation's "central repository for wireless training and education."
Williamson said the center will establish the curriculum standards and assessment criteria for a range of wireless education programs that include certificate programs, associate degrees and bachelor's degrees.
He ascribed no special significance to VSU's decision to compete for a TAACCCT grant.
"All institutions of higher education support workforce development, and VSU is no different," Williamson said.
Through the grant, VSU and its academic partner, Richard Bland College, will work to "strengthen a new program aimed at building a network of colleges to train students for high-wage, high-skilled careers in wireless infrastructure," a VSU news release states.
"VSU developed the program with support from the Professional Communications Industry Association (PCIA), which will assist in extending the program with a national credentialing framework," the release states. "The partnership was first introduced to VSU by alumnus Dr. Ronald Johnson."
Johnson is a longtime business owner in the defense and telecommunications industries.
"We believe this is the beginning of VSU's visionary approach to becoming a valuable partner with PCIA and the telecommunication industry," Johnson said, according to the release.
VSU, along with PCIA and its member companies, will partner with the departments of Labor and Veterans Affairs to spearhead a major component of the grant: the veterans job training program known as Warriors4Wireless, the university news release stated.
Williamson clarified, "The TAACCT grant aims at career training for trade-adjusted workers, and includes veterans only if those veterans have lost jobs to foreign trade."
He did not have figures on how many veterans had lost jobs due to foreign trade. Efforts to obtain trade-adjusted worker data from Virginia workforce officials were unsuccessful.
Williamson said that he expects 420 participants over the three-year grant period and that 346 will actually complete the program. He says the $3.25 million grant will be used to cover costs "far beyond instruction."
"The goal is to develop infrastructure to sustain the program far into the future," Williamson said. "For example, other associated costs include costs for developing the curriculum, establishing a national registry for the wireless workforce, establishing prior learning assessments for awarding college credit, providing online instruction and assessing program outcomes."
Tim Gay, a spokesman for PCIA, says the program will certify trainees for positions in tower construction and repair to perform structural modifications, to assess site acquisitions, and to provide radio frequency engineering and "industry-specific project management."
The wireless training facility that is being designed will include interior and exterior towers with varying heights to simulate real-life conditions, Gay says.
"The VSU facility will also be equipped with the best [the] industry has to offer for training equipment and accessories, thus providing the safest training environment possible," Gay says. "Under the educational platform that VSU has embraced and that [the Department of Labor] has approved, we have the ability to meet the demand for many jobs throughout the wireless industry."
When asked to give an elevator pitch on the significance of the program, Williamson said: "We support full employment for veterans and appreciate their service to our country."