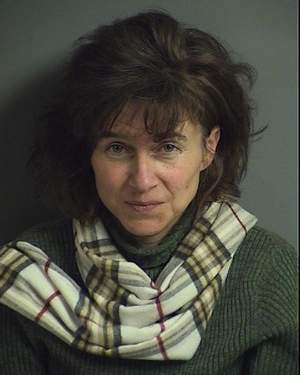 IOWA CITY, Iowa ― University of Iowa officials are defending their decision to reassign an employee who is suing over claims that she suffered employment discrimination because of her conservative views.
The university transferred Teresa Wagner, a Republican, from her eight-year job as associate director of the law school's writing center to a position in the main library's unit that preserves special collections.
State lawyers last month petitioned the U.S. Supreme Court to dismiss Wagner's lawsuit, which claims she was passed over for law school faculty jobs because liberal professors objected to her prior work for groups that oppose abortion rights. If the court doesn't intervene, a second trial is scheduled for March after a prior case ended in mistrial.
Her lawyer filed a motion last week contending that the reassignment is a demotion and illegal retaliation. The job consists of sorting through boxes of old books, booklets and pamphlets and doesn't use her legal background or involve working with students, he noted.
But lawyers for the university filed court documents Wednesday to explain the reassignment, which didn't affect Wagner's pay or benefits.
U.S. District Judge James Gritzner on Thursday scheduled a Jan. 12 hearing on the dispute.
The reassignment came after Wagner accused Nancy Jones, the writing center's director, of going through her backpack while Wagner was out of the office Nov. 5.
Jones denied searching Wagner's belongings. She told Wagner in an email that she had accidentally "dislodged the backpack" while taking boxes out of a nearby closet, and was putting it back when Wagner walked in.
"I don't care what's in your backpack and it is yours after all, not mine. Had you asked me why I was over by that chair, I would have told you," Jones wrote, noting that Wagner left work instead.
Wagner responded: "We both know that you were going through my backpack and that I caught you in this act (red handed, as they say)." Wagner then noted her ongoing litigation and said "future communications between us on this matter are not appropriate, especially without counsel present."
A university investigation into Wagner's complaint found no policy violations, noting the differing accounts. Wagner's motion seeks an order requiring the university to preserve any video that captured the incident.
Provost Barry Butler made the decision to reassign Wagner, citing a stressful work environment in the writing center and Wagner's contention that she could no longer work under Jones. Wagner was qualified for the library job because she had previously worked in the law library, he wrote in an affidavit Wednesday.
The university has the right to reassign employees who disrespect supervisors and complain that they can no longer work for them, assistant attorney general George Carroll wrote.
He disputed that the new job was a demotion, saying Wagner is doing important work helping preserve the school's collection of rare books and manuscripts.