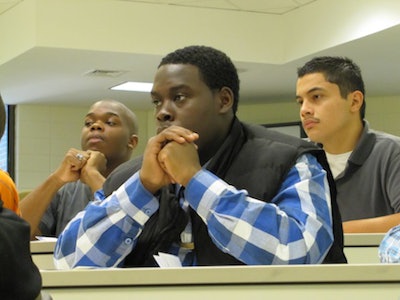 The more that high-achieving, low-income students know about financial aid and quality at a given college, the less likely they are to base their decisions about where to go to college on what they hear from friends and family.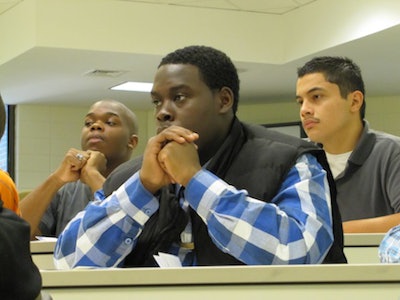 That is one of the key findings of a new study that provides a deeper look at the effects of the Expanding College Opportunities project, an intervention known as ECO. The project includes providing students help with their college applications, customized information about financial aid and net costs, application fee waivers and parental guidance.
The study was performed by economics professors Caroline Hoxby of Stanford and Sarah Turner of the University of Virginia — perhaps best known for their research on "undermatch," a problem in which low-income students don't apply to the colleges they are academically qualified to attend — and builds upon previous research about ECO, which they both designed and implemented.
The researchers claim to show that providing students with relevant information about net cost customized to their family's circumstances — coupled with "salient information" about college characteristics — "changes how students assess colleges in the application stage ultimately resulting in a stronger set of college options."
According to the study — titled "What High-Achieving Low-Income Students Know About College" — the ECO treatment caused students to submit 48 percent more applications than those who did not get the ECO treatment. It also found that the treated students, referred to as ECO-C students, were 56 percent more likely to apply to a "peer" college or university, that is, an institution that students with similar academic qualifications are likely to attend.
The study also found that ECO caused students to apply to:
• A college with a 17 percent higher four-year graduation rate
• 55 percent higher instructional spending
• 52 percent higher student-related spending.
"These application patterns also produced substantial admissions outcomes," the study states. For instance, it says, ECO caused students to be admitted to 31 percent more colleges and increased the likelihood of admission to a peer college by 78 percent.
ECO also led to admission at colleges with a 24 percent higher graduation rate and 34 percent higher instructional spending.
"Faced with choice sets that included more resource-intensive institutions, the ECO-C intervention caused students to enroll in colleges that were 46 percent more likely to be peer institutions, whose graduation rates were 15.1 percent higher, and whose instructional spending was 21.5 percent higher," the study states.
The researchers say it is important to note that the large effects of the ECO intervention "demonstrate that many of the application and matriculation decisions made by low-income, high-achieving students in the absence of the intervention were not the product of a well-informed decision."
"These students could have attended the same schools that they had in the past if their family circumstances or preferences had favored those choices," the study states. "The fact that they behave differently in the presence of new information indicates that their new choices make them better off."
The researchers also found that ECO-treated students placed more weight on the availability of financial aid in making decisions about where to attend school.
For instance, the study states, ECO-C students were roughly 6.24 percentage points more likely to apply if they could "tell from the college's materials" that they would get enough financial aid to attend.
And they were 3.85 percentage points more likely to apply to a school if the college "advertised that it admits students without regard to financial need."
ECO students were also more likely to apply to a college if the college's "average student" had similar test scores and GPAs. (A table in the study and the text in the study gave conflicting information about how much more likely ECO students were to apply to such a college.)
The study also found that ECO-C students were 4.15 percentage points more likely to apply when the college has a "high graduation rate."
"As ECO-C students increase utilization of financial aid and quality measures about colleges, they reduce the importance of information from friends and family," the study states.
The study also found that students harbored misconceptions about what constitutes a liberal arts college. For instance, one student indicated, "I am not liberal," when asked about what a liberal arts college is. Another student stated, "I don't like art."
Also, somewhat counterintuitively, the study found that big-time athletics and a "party atmosphere" were not attractive to low-income, high-achieving students. Students in the study remarked that a given school was "too focused on sports and partying" or that another was "too much party and not enough academics."
Hoxby and Turner suggest a need to clarify whether big-time sports and a "party atmosphere" actually diminish the experiences of high-achieving, low-income students or whether schools with such features are just not making the strength of their academic experiences clear.