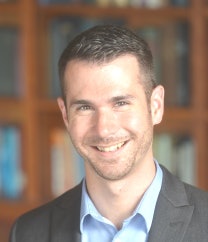 As President Barack Obama's administration finalizes a long-awaited college ratings system, researchers who study freshmen enrollment trends worry that aspects of the proposed system might harm many broad-access and minority-serving institutions (MSIs) and their constituents.
Students at four-year, broad-access universities and MSIs often transfer to more academically selective colleges. For years, the federal government has measured graduation rates at four-year institutions based on first-time, full-time students who earn a degree from their first institution within six years, so many campuses could be negatively evaluated under the new ratings system. The Obama administration intends for the system to guide federal allocations for student loans and grants.
"If accountability teeth are applied, it could widen the gap between broad-access schools and the highly selective schools and impair students' abilities to be successful," says Dr. Kevin Eagan, a University of California, Los Angeles, assistant professor in residence and director of its Cooperative Institutional Research Program (CIRP). "The broad-access institutions already have few financial resources. This could perpetuate the lack of resources and further disadvantage the students."
In December, the Education Department released its framework for a college ratings system aimed at evaluating higher education institutions based on metrics related to accessibility, affordability and outcomes so that students' families can make more informed college choices. Performance outcomes are controversial facets of the framework because institutions with broad-access missions might be unfairly judged on seemingly rigid metrics, given the diverse populations they serve.
Currently, about 60 percent of freshmen at the least academically selective universities — public and private combined — are already considering lateral transfers. In contrast, only about 12 percent of freshmen at the most selective public institutions and 17 percent at the most selective private ones have expressed strong intent to transfer.
Historically, freshmen with such intentions tend to follow through on them, Eagan says.
These and other findings are part of UCLA's annual CIRP Freshman Survey, which is being released today. Conducted last fall, the survey of incoming undergraduates at four-year colleges and universities nationally is part of the CIRP and is administered by the Higher Education Research Institute at UCLA's Graduate School of Education and Information Studies.
The study incorporated responses from more than 153,000 first-time, full-time students at 227 universities of varying levels of academic selectivity. Among MSIs, 13 are historically Black, seven are Hispanic serving and nine are on the cusp of becoming eligible for federal designation as Hispanic serving.
In their study, UCLA researchers define "most academically selective" as institutions with students who had average composite SAT scores of 1200 in verbal and math sections. The "least selective" universities are those where students had average SAT scores of 1030.
The UCLA survey also reveals trends regarding students' long-term educational goals.
Nowadays, more freshmen are striving for graduate school. Whereas 40 years ago, 51 percent of incoming first-year students had no aspirations beyond a bachelor's degree, less than one-fourth of survey respondents last fall reported such plans. Between 1974 and 2014, the proportion of entering freshmen with plans to earn a master's degree jumped from 28 to 44 percent and those who wanted to earn a doctorate or professional degree rose from 21 percent to 33 percent.
Eagan says that student perceptions and concerns about highly competitive job markets might be fueling the plans for graduate-level studies.
Furthermore, the participation rates and ambitions of women and first-generation college-goers have expanded since 1974. That year, only 15 percent of women expressed desires to earn graduate or professional degrees, a proportion that has more than doubled in the most recent survey. Among first-generation college students, only 42 percent in 1974 aspired to graduate degrees. Last fall, 74 percent expressed this sentiment.
Begun in 1966, the annual UCLA study is the largest and longest-running survey of U.S. college students.
Other survey findings include:
· Many freshmen anticipate they will need extra time to earn a degree. This is true of 42 percent of students at the least selective public universities, compared with only 36 percent of moderately selective and 30 percent of the most selective public institutions. Frequently cited reasons are the time required to complete a double major or to pursue a cooperative education experience.
· Furthermore, students at less selective colleges and universities reported a need for remedial or developmental courses in math, English, reading and writing before enrolling in college-level classes more often than did their peers at highly selective institutions.
· More than 80 percent of survey respondents describe themselves as having a strong tolerance of people with different beliefs and a strong ability to work cooperatively with diverse people.
· Fewer students are partying. The most recent survey shows that about 61 percent of respondents spend less than an hour a week at parties. In 1987, that figure was only 24 percent.
· The amount of time devoted to online social networking has increased, suggesting that the ways that freshmen fraternize with their friends are steadily changing. Since 2007, the proportion of students who spent six or more hours weekly on social networks has jumped from 19 to 27 percent.