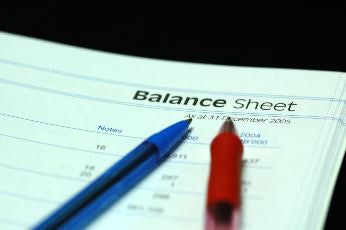 Front and center on the National Association of Black Accountants' (NABA) website is the startling statistic that, in 1969, there were only 136 African-American Certi­fied Public Accountants (CPAs) out of a total of 100,000 in the United States. For perspective, slightly more than a tenth of a percent of CPAs that year were Black, yet Blacks made up slightly more than 11 percent of the total U.S. population as of the 1970 Census.
Today, NABA reports that there are more than 5,000 Black CPAs in the United States, as compared to 646,520 in total across the United States as of 2006, according to National Association of State Boards of Accountancy statistics cited in a newsletter published by the New York Capital Chapter of the Association of Government Accountants. Although that's only good for .77 percent Black representation in the CPA ranks as opposed to the approximately 13 percent Black representation in the general U.S. population, it is clear that some progress has been made.
In an email to Diverse, NABA vice president of membership, marketing and communications Michelle Harris reports that the organization is active on a number of fronts in promoting diversity in accounting. NABA "is a stakeholder of the Howard University School of Business Center for Accounting Education, an entity that addresses unique challenges young African-Americans face when entering the accounting profession by offering programs and resources that prepare them to succeed," says Harris.
According to Harris, NABA is also "a Supply Alliance member of The PhD Project, helping to spread the word by providing their members and/or alumni with essential information about a career in academia."
Harris goes on to say that NABA "believes in the mission of The PhD project, which is to increase diversity in business school faculty, and gives The PhD Project access to its member databases, visibility at its national convention and other exposure."
Last month, Ernst & Young, one of the "Big Four" accounting firms by revenue (along with Deloitte, KPMG, PricewaterhouseCoopers), held its ninth annual Discover EY event and seventh annual Campus Diversity and Inclusiveness Roundtable, which both aim to boost the number of underrepresented minorities working in the professional services industry.
For Discover EY, Ernst & Young paid all expenses to bring more than 150 high-achieving, ethnically diverse college students from across the United States to New York to not only be exposed to the range of career options at EY but also develop the leadership capacities they can put to good use at other future employers.
"We are on a very purposeful journey around creating a more inclusive culture and certainly bringing more underrepresented minorities into the firm," says Natasha Stough, EY Americas director of campus recruiting.
According to Ken Bouyer, EY Americas director of inclusiveness recruiting, such efforts are reaching not only college students through Discover EY, but middle and high school students through programs like the Accounting Career Awareness Program (ACAP) and the Rutgers Future Scholars program in partnership with Rutgers University in New Jersey.
According to Bouyer, underrepresented minorities such as African-Americans, Latinos and Native Americans are "not aware of the opportunities in the accounting profession. We generally will choose to become doctors or lawyers. Great professions, but all we are trying to do at that early stage is (to) say (that) there is an opportunity here in the accounting profession.
"There's many things you can do, whether it's an audit professional or tax professional, start your own CPA ­ firm, whatever it might be. But there's opportunity. Let us raise awareness around the opportunities. That's the big goal (of ACAP)."
Bouyer's message to the business school faculty and administrators who gathered for the Campus Diversity and Inclusiveness Roundtable was, "What are you doing to engage your students and how are you helping them develop in having a global mindset when they graduate from your institution?
"The expectation for our ­firm is that any student that we hire has a global mindset—in other words, they can come into our ­firm and work with people who have different backgrounds, culturally they're different. It's important in my view that the universities create that environment while those students are still in school," he adds.
Bouyer points out, though, that, while not all of the diverse students reached through EY's investments in ACAP and other programs will end up working for EY, "they're going to work in business. They're going to make an impact in the profession. So we're building a better working world by these investments. … That's important to us."
Discover EY 2015 attendee Joshua Cohn, a Babson College freshman, says that, while he has his eye on a number of potential future employers, such as JP Morgan and other investment banks and private equity ­firms, he calls the Discover EY experience "a life-changing event."
Cohn is also slated to be among EY's summer interns this year. He says Babson College does an exceptional job at encouraging students to avail themselves of the resources of the career services office—even freshmen like him.
"Institutions should really tell students that, no matter what, you can come in (to career services offices) if you feel like you want an internship, or you just want help being a better young professional. Just come in, our doors are open, we can help you, connect you with great firms like EY," Cohn says. "Most students don't know about all the endless opportunities that there are."