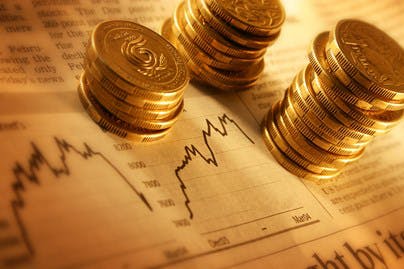 Dr. Claudia Chang, a professor of anthropology and archeology who has taught at Sweet Briar College in Virginia since 1981, said she and other faculty thought they were going to a community meeting to find out the results of a consultant's report that would be used to change institutional direction. What they instead heard was a decision had been made by the board of directors to close the college at the end of this academic year.
"We knew we had some problems. We didn't imagine that we were going to be told there would be no more graduating classes after this year," said Chang, who is especially sad for her young colleagues in the early days of their academic careers.
The move left alumnae stunned, saying they had not been at all informed that Sweet Briar, a women's liberal arts college near Virginia's Blue Ridge Mountains that has existed for more than a century, was in such a precarious position.
Action was swift upon hearing the news. A nonprofit group calling itself Saving Sweet Briar, Inc. is fighting the closure of Sweet Briar College. On Monday, they announced that the group's legal counsel has found evidence that Sweet Briar administrators have violated Virginia law. They are calling for the resignation of interim president James F. Jones Jr. and members of the board of directors.
"We have activated almost every member of our alumnae association," said Christine Boulware, class of 1977 and a former board member. "At least 80 to 90 percent have responded by saying, 'What can we do to save the college?'"
Boulware said Sweet Briar College is tremendously rich in assets, many of which have been untapped. There are more than 3,200 acres of land and approximately 21 historically registered buildings built on land that was originally a plantation. In its past, there was a dairy farm on campus that provided income to the college.
"Most colleges and institutions today have to develop a diverse financial base," she said. "In the case of Sweet Briar we did not explore aggressively other forms of revenue. We did not explore the use of our land for environmental and energy purposes."
Boulware also noted that Sweet Briar offers an engineering degree. There could be exciting research partnerships, she said, that could generate revenue.
Lead attorney Ashley L. Taylor Jr. outlined the allegations in a letter sent to the college's attorneys. Among the allegations is that Jones and the board have breached their fiduciary duties to the college as demonstrated by the lack of transparency in reaching the decision to close. The letter states that assets exceed liabilities and that there are no accreditation issues. There are further allegations that the president and board violated Virginia's charitable solicitation statutes.
Boulware said she believes that the college's closing can be thwarted with available assets and that the college can reorganize and move forward. Chang said that, although they may not be able to have classes in the fall 2015 term, they should be able to recommence operations in the near future, offering a comparison to Antioch College, which was closed for three years before reopening.
"We have not engaged in any kind of capital campaign in over four years," said Boulware, who credits younger alumnae with creating momentum for Saving Sweet Briar on social media. "As a result of this effort and the threat of this closure, we have mobilized our alumnae; we have generated $3.2 million in pledges in less than 21 days; and we have organized our major alumnae to launch an immediate capital campaign with, I think, a May 1 end date, of $20 million. It looks like we're going to be able to do that.
"We did not target directly and aggressively market what we have to offer to the young women that would be amazing students on our campus," she added. "I'm certain it's not too late."
Saving Sweet Briar is working on identifying a new president and naming a new board.
"I'm at the end of my career and I would like to leave a legacy," said Chang, who planned to teach for two more years and then retire and is in the midst of a research project. "My legacy would be that it either stays open or it closes and it reopens in a more dynamic form with a lot more input from all of the stakeholders."
Sweet Briar's office of media, marketing and communications referred calls to attorney Calvin W. "Woody" Fowler Jr. When reached for comment by Diverse, Fowler referred interested parties to a statement by Sweet Briar issued late Tuesday afternoon that called all allegations "wrong and unfair."
"A change in the College's leadership will not change Sweet Briar's insurmountable financial, recruitment, and operational challenges. It would instead further destabilize an already fragile situation," the statement noted in part. "While we believe the group trying to prevent closure is well intentioned, its desired outcome, should it be realized, would have far-reaching and negative consequences for the College's students, faculty, and staff."
Dr. Elizabeth Kiss, president of Agnes Scott College and chair of the Women's College Coalition Board, offered her thoughts on the now dueling factions to Diverse, writing: "This is such a sad situation all around. I feel sorry both for the trustees, many of whom are alumnae, who made what must have been an incredibly wrenching decision, as well as for all those in the Sweet Briar community who are understandably second guessing that decision now. Colleges are organizations with deep purpose, emotional value and soul. Whatever happens with this legal challenge, the Sweet Briar community will be working through the anger and sadness for a long time to come."