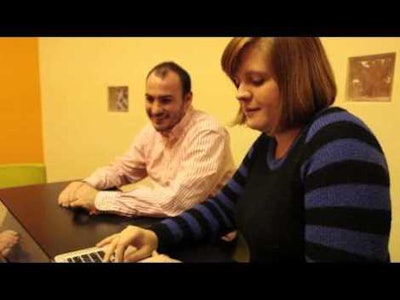 Tristan Ginn doesn't mince words when he speaks about one of the biggest obstacles he must overcome in order to make it through college.
"I have had a lot of struggles with bipolar not getting in the way," said Ginn, 19, a freshman at Indiana University-Purdue University Indianapolis, or IUPUI.
While high school was a simple matter of paying attention in class and completing homework, college has proved to be a "whole different ballgame," Ginn said.
"Personally, I have found that college is pretty stressful," he told Diverse recently.
Of course, freshman year—and the years that follow—can be tough for any student. But for students who struggle with mental illness, the college experience can be overwhelming—so much so that many give up, according to the National Alliance on Mental Illness, or NAMI.
Indeed, 64 percent of young adults who are no longer in college do not attend because of a mental-health-related reason, according to NAMI's "College Students Speak: Survey Report on Mental Health."
Depression, bipolar disorder and posttraumatic stress disorder are the primary diagnoses of these young adults, NAMI says.
More than 45 percent of young adults who stopped attending college because of mental-health-related reasons did not request accommodations, and 50 percent did not access mental health services. Overall, 40 percent of students with diagnosable mental health conditions did not seek help, and 57 percent did not request accommodations from their school, according to NAMI, which says fear of stigma is the number-one reason why students don't seek help.
Ginn might have become such a statistic himself during his first semester, after he ended up dropping three classes he was taking in a three-course cluster at IUPUI.
That's when his parents got him a "life coach" through a direct service enterprise called Tangram Life Coaching, which is part of Tangram Inc., an Indianapolis-based nonprofit that helps people with disabilities.
Through the program, Ginn meets with a life coach once a week for about an hour to help him create a schedule to enable him to stay on top of his coursework. Among other things, the life coach—who is a member of a small team that includes a clinician—helps Ginn use Google Calendar for "work" and "life" events, which include Ginn's job as a pet sitter. The pair uses a mobile application called Smartsheet for schoolwork.
"Usually what we go through is what I've been doing, how I'm doing with classes," Ginn said. "She is really helpful at helping me schedule my assignments through the week and looking at what time I have to do what."
He also credits his life coach—Megan Lauman—with making sure he takes his medicine and takes care of himself emotionally.
"I've done better this semester," Ginn says when asked if his involvement with the Tangram Life Coaching program has yielded results. "And I'm still working on getting even better."
Though Ginn reports an improvement thanks to his life coach, for many college students who struggle with mental illness, such services are not always so easy to access.
Kristal Wortham, executive director of the DC chapter of the National Alliance on Mental Illness, said the cost of private-pay programs can be prohibitively high.
"This might be a barrier for some people that really need it," Wortham said. "We're still in kind of tough times. Not everyone has access to cash, especially consistently."
Wortham cited statistics that show 50 percent and 75 percent of mental illnesses begin to emerge between age 14 and age 26, respectively.
One in four adults suffers from a mental illness, but the vast majority of those who suffer from mental illness cannot afford private-pay programs such as the one in which Ginn is enrolled, Wortham said.
"If you're living with mental illness and trying to go to college without appropriate support, how will you succeed?" Wortham asked. "How will you finish?"
Campus-based counseling may work for "everyday concerns" but are often ill-equipped for students with more serious mental health conditions, such as schizophrenia, bipolar disorder, major depression, major anxiety and related disorders, according to NAMI. They also tend to offer only short-term care on a limited basis.
"These drawbacks make it all the more important to locate accessible, affordable and student-friendly mental health practices in the community so you can continue to receive effective mental health care when you transition to college," NAMI says.
Such circumstances are the context in which Tangram Life Coaching sought to develop a program to fill gaps in service for students who suffer from mental illness.
Steve O'dore, director of Tangram Life Coaching, said the program is meant to help students with "hidden disabilities" transition from high school to college and college to work.
He said funding is difficult to obtain.
"You have to do a private-pay model," O'dore said. "That's always difficult."
The Tangram Life Coaching model involves a coach and a clinician and as much family support as possible, O'dore said. The coaches are degreed. Some but not all are social workers or therapists.
"What makes it different from typical therapy or counseling is we don't ask them to come to our office," O'dore said. "We go to them."
This is important, O'dore said, because of the social anxiety of going to a building with the designated purpose of dealing with mental illness.
"So most of our work is done at home or around the corner in a coffee shop or at school where they are," O'dore said.
"One of the most important variances is we're way more responsive," O'dore said. "We encourage people to call us, text, as much communication as they need."
The constant availability is important, O'dore said, because, "when these kids have an issue, they need support right then."
But it's support with a cost of about $500 per month—money that some families had saved to pay tuition.
"Quite frankly, the vast majority can't afford it," O'dore said. "There's hardly any government funding at all for these kids. They're kind of lost kids. The government doesn't consider them disabled enough or disabled at all. But their outcomes are very poor.
"So we continue to look for ways to fund those people. It's things like grants and gifts, things like that."
Tangram Life Coaching recently won a $100,000 Nina Mason Pulliam Charitable Trust Project Grant to combine Tangram Life Coaching with a job-matching database called Workforce Accelerator.
The objective is to "demonstrate the effectiveness of Life Coaching and an employment database in making a positive impact on the staggering unemployment and drop-out rates for individuals with disabilities," according to materials provided by Tangram Life Coaching.
Through the grant, Tangram Life Coaching was offered to five high school students and five college students with the goal of supporting these at-risk students from their junior year through their senior year to help them make the transition from high school to college or college to work.
Four out of the five high school students are on track to graduate on time, as are all of the college students, according to figures provided by Tangram Life Coaching.
"I feel like it's had a lot of success, but I temper enthusiasm because there is no magic wand," O'dore said. "It's a lot of hard work."