STANFORD, Calif. — In order to expand and improve delivery of legal services to low- and moderate-income populations, U.S. lawyers and educators ought to borrow and adopt more strategies that have proved successful in other industries.
This was a suggestion made repeatedly during an American Bar Association (ABA) gathering that convened 200 leaders in the legal profession to spur fresh thinking about how to more effectively serve these populations.
For instance, law stu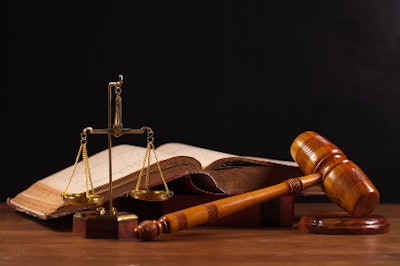 dents should take more courses outside the field, said Judit Rius Sanjuan, who estimated that about 80 percent of her education at Stanford Law School was multidisciplinary.
"If you want to increase access to the law, you need to question the status quo," Sanjuan said. "Interact with non-lawyers and be ready to ask questions. It seems as if 9 out of 10 lawyers are trying to preserve the status quo. Some of my most creative thinking has come from collaborating with colleagues outside the legal profession."
Currently the U.S. manager of the access campaign for Doctors Without Borders, Sanjuan offered two examples of how her work crosses a variety of realms, including the law, even though the organization employs so few full-time lawyers that the head count might not even top double digits worldwide among its thousands of employees.
Because providing vaccines to impoverished children in developing countries requires convincing donors of their cost-effectiveness, Sanjuan and her colleagues team up with family health experts and pharmaceutical industry officials to make the case.
She and her co-workers also explore the opportunities and boundaries of copyright law to speed up the delivery of books to blind people and other individuals with special needs.
In an example elsewhere, the U.S. Small Business Administration (SBA) no longer assesses fees for some of the six-figure loans issued to military veterans in order to help them jumpstart their enterprises, said SBA general counsel Melvin F. Williams Jr.
The agency increasingly utilizes online technologies that still respect legal standards, Williams said. For instance, the SBA now allows people to digitally sign forms for loans and counseling, and it also connects lenders with individual borrowers seeking microloans through a website that's similar to online matchmaking for people seeking romantic partners.
"We are not your grandparents' SBA anymore," Williams quipped, "although it may seem odd that a government lawyer such as myself is talking about innovation."
His presentation and others occurred during the ABA's National Summit on Innovation in Legal Services, which concluded Monday.
Co-sponsored by and held at Stanford Law School, the summit resulted from efforts by the ABA Commission on the Future of Legal Services to try to address the growing problem of legal proceedings becoming more expensive, time-consuming and complex, while the underfunding of U.S. courts continues to worsen.
Long-established and familiar structures of practicing law are giving way to an evolving marketplace of new service providers, summit organizers noted.
Educators cited Suffolk University Law School's accelerator-to-practice program as a model for preparing students.
The program aims to encourage graduates to join or start sustainable law practices serving average-income clients. It combines specialized instruction in business and practice competencies with practical training in supervised internships within a fee-generating law practice created within the law school.
New courses that have been introduced include Legal Problems of Everyday Life, Legal Document Automation and Representing Clients in Fee Shifting Cases.
For some observers, change in legal education and in the profession isn't happening fast enough.
"We have an ecosystem of barriers that has developed around lawyer-centric attitudes," said Dr. Ron Dolin, a legal technologist and research fellow at the Stanford Center on the Legal Profession. "At the end of the day, lawyers are just people. If they have no motivation to change, they won't."
However, lawyers and educators should rethink public perceptions of the profession, said Dr. Rebecca Sandefur, an associate professor of sociology and law at the University of Illinois at Urbana-Champaign. She cited a 2014 report, "Accessing Justice in the Contemporary USA," which found that more than 40 percent of Americans rely on self-help to solve their issues and that more than half of them attributed their problems merely to bad luck rather than viewing them as actual legal problems.
"They don't view these problems as actionable, and they're not even thinking of you," Sandefur said. "Think like the people you want to work with and meet them where they are with assistance that is timely, targeted and trustworthy."
Greater consensus existed among summit participants that there's no shortage in the numbers and types of disadvantaged populations who cannot afford lawyers who bill hourly and often must represent themselves in court proceedings.
Only about 20 percent of immigrants detained by U.S. authorities are able to secure legal representation, said Eleanor Acer, Human Rights First's director of refugee protection. In addition to a lack of financial resources, some immigrants live in remote areas difficult for lawyers to reach in person, she said.
Even when lawyers agree to handle an immigrant's case, the translation services are often spotty, Acer said, adding, "Sometimes, well-meaning relatives of the immigrant try to translate, but there are concerns about their respecting confidentiality requirements. Some detention facilities prevent lawyers from bringing smartphones, which means they cannot tap into interpreters by phone."
In Mississippi, more and more individuals are showing up at the Access to Justice Commission, where Tiffany Graves is its executive director. She and others have been trying to help indigent people properly fill out and file their legal documents so that weary judges in the state court system don't toss out their cases for procedural reasons or become biased against them because they don't speak legal vernacular.
Although it's illegal for judges to refuse to let a litigant to represent himself or herself, court clerks are increasingly suggesting to individuals that they not go to court alone, Graves said. "The judges feel like they are spending too much time practicing law from the bench to guide these individuals," she said.
The cases reaching Graves include those in Mississippi's chancery courts, which have jurisdiction over guardianships, wills, sanity hearings, disputes in matters involving equity and domestic matters such as adoptions, custody disagreements and divorces.
However, some members of the judiciary are more proactive, especially when it comes to trying to reduce recidivism.
A former prosecutor and defense attorney, Judge Laurie A. White presides over Criminal District Court, Section A in Louisiana's Orleans Parish. About 1 in 75 Louisianans are incarcerated, which is twice the national average.
White co-launched a re-entry workforce development program that pairs felons sentenced to terms of 10 years or shorter with those in the state penitentiary serving life terms. The so-called lifers have been trained in a variety of trades such as auto mechanics and welding that they teach to the newer inmates, who take courses toward a GED and undergo drug treatment while incarcerated.
White monitors the former inmates for five years after their prison release and requires them to visit her office once monthly to check their employment and living situations. The program receives no funding, she said, and costs taxpayers nothing.
In Oregon, U.S. District Judge Ann Aiken initiated a re-entry program that couples surveillance with services such as job placement, housing and child care assistance, and anger management counseling.
The surveillance incorporates wearable technology that can track and report whether an individual showed up for appointments or took regularly scheduled urinalysis tests to check for illegal drug use. The program has resulted in a 16 percent drop in recidivism.
At the ABA summit, Aiken reminded participants not to assume that judges won't help them meet the needs of low- and moderate-income populations. "Don't underestimate the willingness of the judiciary to help you."