Dr. Pedro Noguera, one of the nation's most prominent professors of urban education, is heading to UCLA after spending 12 years at NYU.
Noguera, who has been the Peter L. Agnew Professor of Education and has served as the executive director of the Metropolitan Center for Urban Education and the co-director of the Institute for the Study of Globalization and Education in Metropolitan Settings (IGEMS) at NYU, said that his decision to relocate was largely for personal reasons.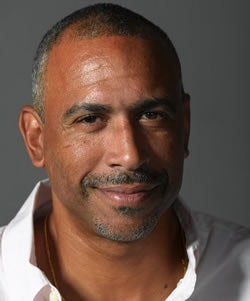 Dr. Pedro Noguera has authored more than a dozen books, including The Trouble With Black Boys: …And Other Reflections on Race, Equity, and the Future of Public Education."I want to be closer to my kids," said Noguera, a New York native who earned his Ph.D. in sociology from the University of California, Berkeley (UC Berkeley) in 1989. A former classroom teacher, Noguera has held tenured faculty appointments at the Harvard Graduate School of Education, where he was the Judith K. Dimon Professor of Communities and Schools. He also spent a decade at UC Berkeley, where he was a professor and director of the Institute for the Study of Social Change.
"I wanted the ability to be in a place where I can work closely with other scholars who have a similar vision, scholarship and research," said Noguera, who has authored more than a dozen books, including The Trouble With Black Boys: …And Other Reflections on Race, Equity, and the Future of Public Education.
An expert on race and education, NYU's president Dr. John Sexton successfully lured Noguera from Harvard in 2003. Sexton has since announced that he will retire from the university next year.
"He [Sexton] was the main reason why I came to NYU," said Noguera in an interview with Diverse. "We developed a close relationship."
The decision to leave Harvard in 2003 was a major blow for the graduate students who had ventured to Cambridge to study with the enterprising scholar. But in the year after he relocated to NYU, Noguera met informally each month with a handful of Harvard students who made the trek to New York City where they would talk about pedagogy over meals.
Noguera said that he will continue to work with NYU students over the next few years and is excited that Dr. David E. Kirkland, a transdisciplinary scholar of English and urban education, will take over the center that he created.
"I leave NYU with fond memories," he said. "I want to make sure that the work that I started continues."
Noguera said that he is impressed with the partnership that UCLA has developed with several schools in the Los Angeles area. "There is a commitment to a real deep engagement with public education," he said.
Dr. Chance W. Lewis, the Carol Grotnes Belk Distinguished Professor of Urban Education at the University of North Carolina at Charlotte and director of The Urban Education Collaborative, said that Noguera's work has helped to expand the field of urban education.
"Pedro Noguera's contributions to the field of urban education during his time at NYU has been truly monumental," said Lewis. "This is a significant loss of a preeminent scholar for NYU, but a significant addition for the UCLA family. Dr. Noguera's work continues to make significant impact in urban areas across the United States."
Dr. Gary Orfield, who is the Distinguished Research Professor of Education, Law, Political Science and Urban Planning at UCLA, said that he is excited to work with Noguera again.
"I am delighted that my former colleague at Harvard, a leading voice for truly equitable education reform, has decided to come to a city that so fully represents both the profound diversity and the challenges of the future of education in our great metropolitan areas," said Orfield, who is also the co-director of the Civil Rights Project at UCLA. "Pedro is an eloquent voice for justice and has a deep understanding of the realities of urban communities.
Jamal Eric Watson can be reached at jwatson1@diverseeducation.com. You can follow him on Twitter @jamalericwatson.