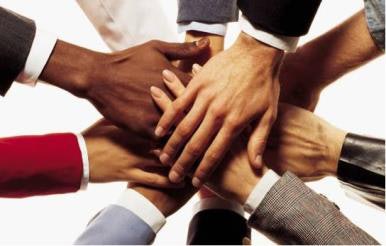 The U.S. Supreme Court on Monday decided to rehear a landmark case that could mean the end of affirmative action in college admissions decisions.
The case, Fisher v. University of Texas at Austin, had been decided by the Supreme Court in 2013, when the justices essentially "punted" back to the Fifth Circuit Court of Appeals in New Orleans and instructed them to apply the standard of "strict scrutiny" to the admissions process.
After the lower court decided that the use of race at Texas' flagship university was lawful, Fisher and her attorneys appealed once again.
"Under the Supreme Court's existing precedent, the university's commitment to using race as one factor in an individualized, holistic admissions policy allows us to assemble a student body that brings with it the educational benefits of diversity for all students," University of Texas at Austin President Gregory L. Fenves said in a statement. "Our admissions policy is narrowly-tailored, constitutional and has been upheld by the courts multiple times. We look forward to making our arguments before the Supreme Court later this year."
The plaintiff, Abigail Fisher, said in a statement that she was happy with the ruling. Attorneys for Fisher have repeatedly argued that she was denied admission to the University of Texas in 2008 because she is White. Her benefactor, Edward Blum, president of the Project on Fair Representation, praised the Supreme Court for its decision to take up the case again.
"It is a terrible shame that Abby and thousands of UT applicants have been unfairly treated because of their race and ethnicity," Blum said. "This is especially troubling in light of the secret and scandalous admissions policies run by UT officials to benefit the underqualified applicants of politically and financially powerful benefactors."
The so-called "scandalous" admissions policies to which Blum referred surfaced in February in a report commissioned by the University of Texas system. The independent investigation found that former UT President Bill Powers overruled the admissions office to admit a "select handful" of undergraduate applicants and misled internal investigators regarding undue influence in the admissions process.
According to the independent investigation, from 2009 to 2014, 73 applicants were found to have sub-par academic credentials, and factors in their admission were characterized as political and alumni/legacy, although state law bans legacy admissions. Other applicants, the investigation found, appear to have been admitted out of concern for racial and ethnic diversity.
Powers faced no disciplinary action because of the report's findings. However, this "back-door admissions policy" may have been a factor that led to Powers reportedly being forced out of UT last year. He resigned and negotiated an end date of June 2015.
The Fisher case isn't the only shot from the bow toward college admissions practices that Blum is firing. The president of the Project on Fair Representation has another discrimination case against Harvard University.
In that case, attorneys have argued that the Ivy League university places a cap on the number of admitted Asian American students. Attorneys filed the case in a Boston federal court last November, seeking to challenge Harvard's "holistic" admissions process because it violates civil rights law by holding Asian Americans to a higher admissions standard.
In its answer, Harvard has said that it does not cap admissions for Asian American students.
Many have argued that the Fisher and Harvard cases are intertwined—with one informing strategy and decisions on the other. The goal, some have said, is to force public and private colleges and universities that use a selective admissions process to open up their process and show the larger public how it works.
Observers on both sides agree that the Supreme Court's taking up of the case again may signal the end of the use of race in college admissions and, therefore, a decline in the number of African-American and Latino students on selective campuses.
Benjamin D. Reese Jr., president of the National Association of Diversity Officers in Higher Education, said he wasn't surprised by the ruling. "I think most of us saw this coming," said Reese, who is vice president of Duke University's Office of Institutional Equity. "Given the [ideological] makeup of the justices on the court, it is likely that there'll be a narrowing of the use of race or possibly something that eliminates the use of race altogether."
Richard Kahlenberg, a fellow at The Century Foundation based in Washington, D.C., said in an email that socioeconomic status and not race should be used in college admissions and is a "better, fairer form of affirmative action."
"I think the court's decision to rehear the case is a clear signal that it disagrees with the 5th circuit's support of racial preferences," Kahlenberg said. "I think the court will ultimately strike down the use of race in admissions at UT Austin because Texas came up with an alternative form of affirmative action—the top 10 percent plan—that produces a vibrant degree of racial and ethnic diversity without counting skin color in admissions."
Richard Sander, professor of law at UCLA, said that he believes the Supreme Court made its decision because the lower court failed to apply the standard of "strict scrutiny" that they had been instructed to apply.
"The majority in the 2-1 Fifth Circuit decision, in other words, didn't seem to take Justice Kennedy's opinion seriously," Sander said in an email. "And, to tell the truth, I was far from certain that Justice Kennedy had the appetite to take this case up again. The granting of cert shows, I think, that a majority of the justices simply didn't think the Fifth Circuit's sloppy reasoning could be allowed to slide."