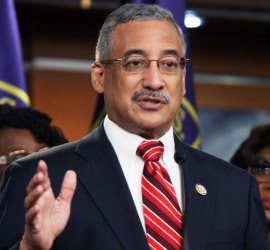 As the cost of college tuition rises, even at community colleges, the chance that college will ever be affordable again for the average American family is growing increasingly slim. Making college tuition "free" at public institutions is an even more elusive goal. Despite that, President Barack Obama went ahead and proposed that the nation make community college free for qualifying high school graduates during his 2015 State of the Union address.
Presidential candidate Sen. Bernie Sanders, I-Vt., was the next to expand on that idea, proposing the College for All Act in May, which would eliminate undergraduate tuition and fees at all public colleges and universities. Now Sen. Tammy Baldwin, D-Wis., and Rep. Bobby Scott, D-Va., are poised to announce similar legislation of their own today.
According to the Huffington Post, Baldwin and Scott's America's College Promise Act would provide a federal match of $3 for every $1 invested by states, intended to waive tuition and fees at community, technical and tribal colleges.
A number of states and cities have already adopted "free" community college tuition plans, primarily through using a "last dollar" approach. The state or college covers the remainder of a student's tuitions or fees after students avail themselves of federal financial aid and other scholarships.
Under the Tennessee Promise, high school graduates in the state have two years of community college tuition and fees covered if they enroll full time and maintain a 2.0 GPA. The Oregon House of Representatives passed a similar bill on July 4. Oregon Gov. Kate Brown has to sign off on the bill, but it is expected that Oregon's community colleges will be free for qualifying high school graduates in 2016-17.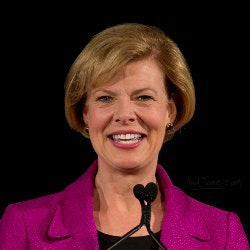 While Democrats have shown favor for a federal program to make community college free, they are in the minority in Congress. When Obama first announced his America's College Promise proposal, Republicans criticized the plan. Sen. Lamar Alexander, R-Tenn., who chairs the Senate Committee on Health, Education, Labor, and Pensions, said that free community college programs would be best implemented on the state, not federal level.
Staff writer Catherine Morris can be reached at cmorris@diverseeducation.com.