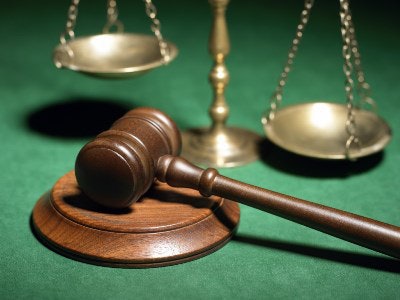 As the Supreme Court again prepares to consider arguments in the case of Fisher v. University of Texas, the question of the necessity for and legality of affirmative action again is rising to the forefront of people's minds.
To many, the answer to whether a­ffirmative action is still necessary is simple: yes.
"Colleges and universities are consistently saying that they need to be able to use" some form of affirmative action in admissions and hiring, says Catherine E. Lhamon, assistant secretary for civil rights at the U.S. Department of Education.
"Given U.S. history, there is definitely still a need for affirmative action … particularly for higher education admission decisions," says Dr. Donald Mitchell, an assistant professor of higher education at Grand Valley State University.
"Perhaps now more than ever, a­ffirmative action is needed, given changing demographics and the complex and ever-evolving societal issues we are faced with. And since we are discussing African-American students, race did, and still matters, and I can't imagine a time when race wouldn't matter in my lifetime," adds Mitchell. "I hope the SCOTUS agrees after reviewing the Fisher case in the fall."
Dr. Juan Gilbert, the Andrew Banks Family Preeminence Endowed Professor and chair of the Department of Computer and Information Science and Engineering at the University of Florida, says that, at its core, affirmative action was about one group of people who were being discriminated against and leveling the playing field for those individuals.
"If you think about why affirmative action was instituted in the first place, it was really a Black and White issue, literally," says Gilbert, whose efforts to recruit underrepresented minorities into computing sciences have earned him national attention. "The discrimination that was experienced then has morphed and it's not the same."
"Since a­ffirmative action was first introduced, institutions and academic disciplines have seen increases in African-American participation across the spectrum, albeit slowly," says Mitchell. "I think all institutions need particular services for African-American students, and when that doesn't happen, we see negative consequences."
Broadening traditional ideas
But Lhamon, who points out that Brown v. Board of Education of Topeka, Kansas postdated similar cases in California and in other places across the country for the rights of Mexican Americans and Native Americans, says it is important to broaden our traditional ideas of a­ffirmative action to include other groups as well.
"We have a history that is pretty unattractive in the ways that we've tried to keep people from opportunities, and that's far from limited to Black students," she says. "We have an ugly history of discrimination that extends to many groups. The instances of ways to discriminate are legion, and I am a firm believer in the maxim that the price for liberty is vigilance."
Mitchell says that he believes that said vigilance extends beyond the parameters of traditional a­ffirmative action.
"A­ffirmative action as a legal practice is not enough," Mitchell says. "I consider it a baseline; I consider it the floor. Institutions must go beyond the legality of race-conscious admission practices and … also invest in diversity, inclusion and equity initiatives, policies and practices to really change higher education as we know it and to ensure we are educating and graduating a diverse and well-prepared citizenry."
For many institutions, in the face of the controversies over the legality of a­ffirmative action, there has been a shift from the traditional "affirmative action" to an emphasis on "diversity and inclusion," as the definition of the work to be done has expanded with time to address some of these other considerations.
"In states where affirmative action is illegal, institutions have no choice but to use a broad diversity, equity and inclusion framework," says Mitchell, who readily acknowledges the idea that any affirmative action considerations can't be limited to just assisting Black students.
Despite his advocacy for programs targeted specifically to Black students, Mitchell says he understands that "other minoritized populations need support, too, and they need support beyond the legality of a­ffirmative action."
Gilbert says that the move away from traditional "a­ffirmative action," at least in terminology, is necessary for another reason. "The term affirmative action now has such a negative connotation, and it's been spun to say that you're lesser," he notes.
"Thus, changing the way one traditionally thinks about a­ffirmative action, by using language of diversity and inclusion, is necessary for the work of "accommodating the negative stigma that comes with some of these things," in addition to "accommodating the increased pool of diversity," Gilbert says. "Diversity is more than race. It's everything, including your grades, your gender, beliefs and more."
Creating productive societies
Lhamon says, as many others have pointed out, that diversity benefits humanity on a broader scale, beyond only access to education and employment opportunities. Our best workplaces, our best learning environments, our best societies are those that reflect a broad range of backgrounds and experiences and ideas, she says.
As such, it is the job of all institutions to "find ways to create inclusive, welcoming communities that build the environments that we want for all students," Lhamon says. "We should keep up that good work [of striving to achieve diversity on campus] and make sure that we work to admit a wide range of students and support them once they're there, so they can graduate and go on to be the productive members of society that they want to be."
Mitchell cautions that, in a society in which race very much matters, institutional efforts toward diversity still need to take race into consideration.
"If an institution moves toward or is required to develop diversity, equity and inclusion initiatives using colorblind frameworks, I anticipate negative trends," he says. "However, if an institution uses an intentional diversity, equity and inclusion framework [coupled with] targeted services for African-American students, then I expect positive outcomes."
Gilbert says that the discussions that will transpire in the Supreme Court as the justices again move to consider Fisher will be critical.
"I think the issue is [that] if they go back against what they decided before, it's going to be used politically. It's a challenge. People are going to say … there's no more discrimination," he says. "Both sides could argue so well. This is one of the kinds of things that is so easy to dispute.
"A­ffirmative action debate is always hot because it's about capacity," Gilbert adds. "Because there's a capacity issue, because there [are] so many good people and there [are] so few slots or seats or others, somebody that's qualified has got to be turned away. So what do you do? You've got to make the case that's beneficial to you. It has nothing to do with race and gender and ethnicity; it's all about access and capacity."
Autumn A. Arnett can be reached at [email protected].