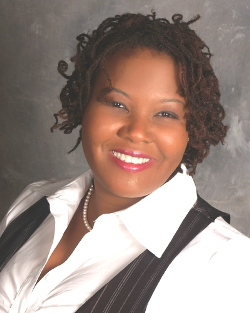 A federal judge has cleared Delaware State University of race and gender discrimination and retaliation allegations by a former faculty member who was removed as a department chair after her colleagues voted to oust her.
U.S. District Judge Gregory Sleet also found insufficient evidence to support Dr. Millicent Carvalho-Grevious' claim that the university retaliated by refusing to reappoint her.
In 2010, Carvalho-Grevious was hired as an associate professor and chair of the Department of Social Work. Soon afterward, "conflicts arose between her and several department faculty and staff," Sleet wrote. She was the subject of three complaints, and another faculty member asked the university president to step in because she demanded prior approval of the colleague's emails.
Within a short time after becoming chair, she'd recommended terminating two recently hired faculty members, a department consultant and two staff members, the decision said.
Carvalho-Grevious, in turn, complained to the provost that her supervisor, the interim dean of the College of Education, Health and Public Policy, was interfering with "departmental governance" and "had mounted a campaign to have her removed as chairperson," according to the decision.
In February 2011, the department faculty voted 5-4 to replace her as chair.
She, in turn, filed a grievance against the interim dean alleging retaliation for her reporting of sexual harassment. She also filed a human resources sexual harassment and retaliation complaint accusing the interim dean of making derogatory statements about African-American women.
In May 2011, the provost dismissed her as chair, almost a month before her term was to expire. The next month the university gave her a terminal contract.
She sued under Title VII and Section 1981.
Dismissing the case, Sleet found that Carvalho-Grevious failed to show a connection between her sexual harassment complaints and the decisions to remove her as chair and not renew her appointment.
"Her relationship with him had soured before she ever reported harassment," Sleet said of the interim dean. "It is clear that they had many disagreements regarding leadership in the department, but the aftermath of such disputes does not rise to unlawful retaliation."
The interim dean also wasn't involved in the decision to give her a terminal contract, the judge said, adding that the provost's "explanation is supported by ample evidence that she had many quarrels with her coworkers during her short time at DSU. These conflicts predated any claims of harassment or discrimination."
Court tosses claim
It took Dr. Shu-Hui Wu longer than she'd hoped to become a full professor at Mississippi State University. And she received a smaller merit-based salary increase than she felt she deserved.
But that wasn't enough to prove that the university discriminated based on her race, national origin or age or retaliated against her for filing EEOC complaints, a federal appeals court ruled.
As a result, a three-judge panel of the 5th Circuit U.S. Court of Appeals upheld dismissal of her retaliation claim and a jury verdict in favor of Mississippi State on the discrimination allegation.
Wu joined the history department faculty in 1999 and won promotion to associate professor in 2004. The university rejected her first application for promotion to full professor but approved a subsequent bid in 2014, the court said.
Her Title VII suit charged that the head of the department had a retaliatory motive for blocking a promotion, including writing a negative performance review when she sought the full professorship.
But the appeals court disagreed, saying the department head "regarded and reviewed Wu negatively long before she filed her EEOC complaints" and had "had previously warned her that she was in danger of not being promoted." The criticism in the promotion-related review was also substantially similar to her prior annual reviews.
Even if the department head had intended to retaliate, higher-level decision-makers also recommended against promotion, including the dean who "independently came to some of the same conclusions about Wu's publication record," according to the court.
As for the raise of only 1.5 percent that she received within a month of filing her third EEOC complaint, Wu provided insufficient evidence that the university failed to follow the proper history department procedure in calculating pay increases, the court held.
That procedure was based principally on publication of books and secondarily on peer-reviewed journal articles. Wu published some articles but no books during the period, and her raise was "equal to or greater than the raises received by 10 out of 18 assistant and associate professors in the department," the court said.