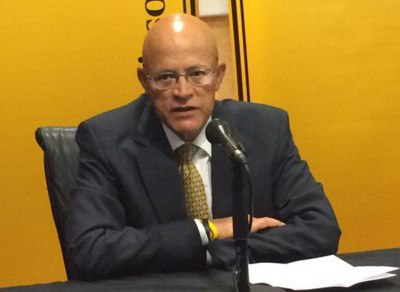 In an effort to move forward, the University of Missouri didn't have to look too far for a new leader Thursday, as its Board of Curators selected Michael Middleton ― the institution's first African-American law professor ― as its interim system president.
Middleton, 68, takes over for Tim Wolfe, who resigned Monday amid student-led protests over his administration's perceived indifference to a series of racial incidents. Middleton retired last August after serving for 17 years as deputy chancellor of the university's flagship campus in Columbia.
The campus has been the focus of national attention in recent weeks as protestors demanded the firing of Wolfe. The protest received a turbo-boost last Saturday when the university's football team, supported by head coach Gary Pinkel, announced a boycott of football-related activities. Missing this weekend's game against Brigham Young would have cost the University of Missouri a $1 million payment to its opponent and done incalculable collateral damage to its football program.
Middleton is no stranger to activism on the Mizzou campus. He was a founding member of the Legion of Black Collegians and in 1969 delivered a list of demands to the chancellor. Now, that same student government-focused group along with the Concerned Student 1950 and other allies have made demands for racial inclusion and shared governance.
"It is clear to me the first step is to devote attention to addressing those demands," Middleton said Thursday at a news conference. "It is imperative to hear from all students and do everything we can to make them comfortable and safe in our community."
Among the alleged incidents sparking the protests, student government president Payton Head, who is Black, said that people in a pickup shouted racial slurs at him in September. In October, members of a Black student organization said slurs were directed at them by an apparently drunken White student. Also, recently a swastika drawn in feces was found in a dormitory bathroom.
Middleton, who maintains dual titles of deputy chancellor emeritus and professor of emeritus of law, said that he wanted to get a dialogue started about racial relations.
"One of the things impeding our ability to get beyond these issues is our inability to talk about it," he said. "We have to understand our ugly history permeates everything we do at this institution and in this country. Once we get this truth on the table, we're poised to reconcile those differences."
Contributing: Associated Press