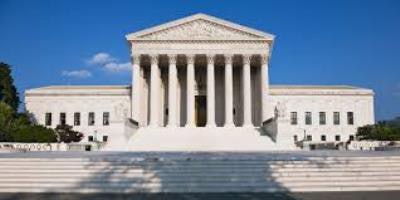 Abigail Fisher's contentious case against the University of Texas Austin's holistic undergraduate admissions policy will be reviewed once again by the Supreme Court next Wednesday. The case questions the constitutionality of holistic admissions practices, which consider race, among other factors, in order to create a diverse and racially representative student body.
Fisher sued UT Austin for race discrimination in 2008 after she was rejected for admission at the state flagship university. At the time, she said, "There were people in my class with lower grades who weren't in all the activities I was in, who were being accepted into UT, and the only other difference between us was the color of our skin."
Her suit has since had a tumultuous, albeit dogged, career. It was rejected by a federal district court in 2009 and has bounced between the 5th Circuit Court of Appeals and the Supreme Court twice so far.
Students in Texas are granted automatic admission to UT Austin if they score in the top 10 percent of their high school class, under a policy known as the Top Ten Percent Plan. UT Austin caps the number of students admitted under the Top Ten plan at 75 percent.
The remaining 25 percent of students are admitted after undergoing a more comprehensive evaluation process that includes looking at extracurricular activities, essays, and "special circumstances," such as socioeconomic background and race.
Fisher argues that she lost out to individuals who were less academically qualified but were admitted on the basis of their race, a claim that critics of her lawsuit have questioned. When she applied in 2008, UT Austin had not capped the Top Ten Percent Plan admits to 75 percent. As a result, UT admitted 92 percent of the incoming freshman class from the Top Ten plan. Fisher, who was not in the top 10 percent of her high school class, was therefore in competition for the remaining 8 percent of available seats.
"This is a young woman whose test scores were far below those of minority applicants," said Marisa Bono, regional counsel of MALDEF (Mexican American Legal Defense and Educational Fund), at a briefing on the case on Thursday. "Her SAT score was a 1180, 31 points below the Latino average of 1211. That same year, UT enrolled over 100 Anglo students with lower SAT scores than Ms. Fisher."
If the court were to decide in favor of Fisher, it would most likely have implications for holistic admissions policies at universities across the country. The last time Fisher went before the Supreme Court in 2013, the Justices reaffirmed the principles of the landmark 2003 Grutter v. Bolinger case.
In Grutter, the Court affirmed the right of institutions to use race as one of the factors in admissions, with the goal of creating a "critical mass" of underrepresented minority students on campus. In other words, the Court recognized that universities have a compelling interest in ensuring that campuses are racially diverse.
"All too often affirmative action measures, particularly in university admissions, are regarded as spoils or, as some call them, preferences for minority students," Sherrilyn Ifill, president and director-counsel of the NAACP Legal Defense and Educational Fund, said on Thursday. "But in fact where a university has determined that diversity is a key part of its educational mission, affirmative action is designed to benefit all students."
Staff writer Catherine Morris can be reached at cmorris@diverseeducation.com.