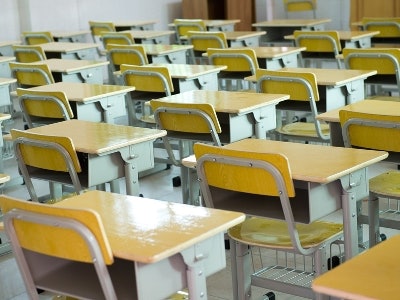 Even though private nonprofit colleges are discounting tuition at record rates, it remains to be seen if the strategy will pay off with higher amounts of enrollment.
That's one of the key takeaways from the 2015 NACUBO Tuition Discounting Study being released today by NACUBO, the acronym for the National Association of College and University Business Officers.
The report found that 28 percent of chief business officers who responded for the study had implemented strategies of enrollment, recruitment, and / or retention.
About 27 percent implemented financial aid strategies and 24 percent employed tuition pricing strategies, according to the study.
"Unfortunately, enrollment data suggest that these strategies have not yet been successful," the study concludes.
The reason, it says, is because, even with the average discount rate increasing, about 51 percent of participating institutions that provided enrollment data experienced a loss or saw no gain in their total undergraduate enrollment from fall 2014 to fall 2015.
The report found that the average institutional tuition discount rate—that is, institutional grant dollars as a percentage of gross tuition and fee revenue—has reached a record high.
Specifically, the average institutional discount rate for first-time, full-time freshmen rose from 47.1 percent in 2014-15 to an estimated 48.6 percent in 2015-16—the highest level since NACUBO began the annual Tuition Discount Study in 1994.
The institutional discount rate for all undergraduates—not just first-time, full-time students—rose to 42.5 percent in 2015-16, which is also an all-time high, the report states.
The report—based on responses from 401 out of 958 private nonprofit colleges that were NACUBO members as of September 2015—deals with a number of pressing issues in higher education finance, such as the extent to which institutions are tapping their endowments to help students in need.
The report maintains that schools with the largest endowments "tapped into those resources most frequently to fund scholarships and were much more likely to put aid toward students' demonstrated financial need."
Institutions with endowments over $1 billion funded about one-third of their scholarships with endowment dollars and used 85.5 percent of the grants to meet need.
At schools with endowments under $25 million, 7 percent of scholarships came from endowment funds, and 76.7 percent of scholarships met need, the report states.
"Even in a year of lower endowment investment returns, colleges and universities spent substantially more from their endowments," said NACUBO President and CEO John Walda, who added: "It is not surprising to see higher discount rates as many institutions are directing endowment spending to student financial aid."
While acknowledging that awarding need- versus merit-based grants has been a "heated discussion within higher education"—particularly as students, families and policymakers continue to grapple with issues of college affordability—the study characterizes the need-versus-merit discussion as a "false dichotomy."
"For several years institutions have been using the majority of their merit aid to meet student financial need, which blurs any distinction between these two aid categories," the report states.
"As more institutions increase their tuition prices, the share of students with financial need likely will rise, and more students will need aid dollars to enroll," it continues. "Whether the institutional grant dollars are classified as 'merit' or 'need' appears to be less important to grant recipients than their need for any type of grant aid that helps pay their college costs."
While the discounts have lessened students' tuition burdens, NACUBO officials say many institutions are beginning to feel the effects of the strategy.
Net revenue growth dropped to 1.8 percent—below the 2.2 percent rate of growth in 2013-14—and 37.5 percent of institutions reported declining enrollments among freshman and their overall student bodies, according to NACUBO.
CBOs listed a number of reasons as to why they believe the enrollment declines are occurring—from "price sensitivity" among students and increasing competition to changes in demographics and fewer 18- to -24-year-olds in their respective regions, according to the study.
"With the help of their endowments, private colleges and universities continue to strive toward increasing affordability for their students," said Ken Redd, NACUBO's director of research and analysis.
"However, with net revenue growth slowing down and the nation's student population evolving, many schools are testing strategies to ensure they can continue to deliver on their missions and remain financially sustainable in the years ahead," he added.
Jamaal Abdul-Alim can be reached at dcwriter360@yahoo.com or you can follow him on Twitter @dcwriter360.