In an effort to admit more students who hail from some of the nation's most socio-economically challenged neighborhoods and high schools, colleges and universities may soon use an "adversity index" in the admissions process in addition to more standard methods such as college entrance exam scores.
The new tool — being developed and refined by the College Board and currently in use among 20 or so schools on a pilot basis — comes at a time when colleges and universities are in continual search of ways to diversify their incoming classes within the context of a legal framework that has increasingly restricted the use of race-conscious affirmative action in the admission process.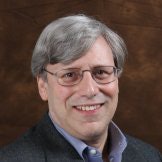 While the adversity index is not meant to supplant college entrance exams such the SAT or ACT, it is meant to supplement a student's application file so that admission officers have a better sense of the educational and environmental circumstances from which their applicants come, said Greg Perfetto, executive research scientist at the College Board.
"It's about the environment, not the student," Perfetto said. "In the decision-making process, I think assessments are often overvalued in admission."
Perfetto made his remarks Tuesday at a panel discussion titled "Broadening the Types and the Scope of Assessments for College Admissions." The panel was part of an ETS conference titled "A Focus on Educational Assessment: Advancing African American Excellence." The conference drew about 100 or so educators and others to the National Academies of Sciences, Engineering, and Medicine in Washington, D.C.
While the adversity index is still being refined, Perfetto said it is expected to be made widely available in fall of 2018 — potentially making it a more prominent feature of the college admissions process.
Using two simple pieces of information — a student's address and their high school — and an algorithm, the tool is able to spit out an "adversity index score" — from 0 to 100, with 100 being the most adverse — based on factors that range from the median income and crime risk in a college applicant's neighborhood to how many AP courses are offered at the student's school.
Perfetto said the number of AP courses offered at a student's high school is important for colleges to know because it helps put the number of AP courses the student has taken into greater perspective.
"For instance, if a student took two AP classes and the school only offered two, that means one thing," Perfetto said. "But if the high school offers 20 AP courses and the student only took two, that means something else."
David Wilson, president of Morgan State University, said efforts to broaden the range of factors that colleges consider in the admissions process are important because college entrance exams don't always capture a student's potential.
He used his own institution to bolster his point.
"I see every single day on the campus of Morgan State University examples of incredible brilliance from students who are not necessarily coming to us with a 1,350 or 1,400 SAT score, but who come through our doors and four, five or six years later are able to compete with anyone, anyplace, anytime," Wilson said.
"The average SAT score at Morgan is south of 1,000," Wilson said, citing a score that would put most Morgan students in or near the lower third of SAT takers. Yet, Morgan is a leading institution when it comes to the production of African-American electrical, civil and industrial engineers, as well as STEM students who go on to pursue graduate degrees and who win Fulbright scholarships, Wilson said.
Wilson said diversity in higher education will be undermined if America's colleges and universities continue to rely on college entrance exam scores, especially since the scores are not increasing.
"If we hold the line in terms of who we admit to our colleges, that big swath of America will not receive a college education," Wilson said. "So we have to get this right."
Perfetto, of the College Board, said the adversity index could be used as a recruiting tool to provide opportunities to students from high-adversity environments where college-going rates are low.
Indeed, data Perfetto presented at the conference shows "higher adversity is associated to a greater likelihood of not attending college, not attending a four-year college, and not graduating from a four-year college." One chart showed that roughly half the students from the least adverse environments graduated from a four-year college, whereas in the most adverse environments, the four-year college graduation rate was about one in ten.
But higher adversity — while associated with lower test scores and AP participation — does not translate into lower likelihood of success on campus.
According to one of Perfetto's slides: "Higher adversity is associated with only very small increase in the risk of under-performing GPA expectations based on purely academic factors (test scores, AP and high school GPA)."
Perfetto said while a lot of colleges were already looking at student household, school and environmental factors in the admissions process, the College Board is able to do it in a way that is more efficient and within a broader context.
"This isn't something we thought up," Perfetto said. "Colleges came to us and said: 'We want you to help us build it in a way that has national standardization to it."
Jamaal Abdul-Alim can be reached at jabdul-alim@diverseeducation.com or can be followed on Twitter @dcwriter360.