The state of Maryland passed a bill on July 1 that bans scholarship displacement at public colleges, making it the first state in the country to do so.
Many are unaware of the practice of scholarship displacement — when an institution reduces the financial aid award of a student by the same amount of their private scholarship to redistribute to other students in need.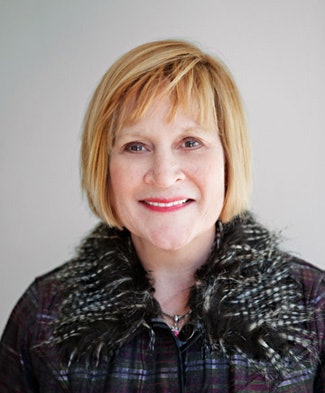 "Scholarship displacement is yet one more example of colleges' nefarious financial aid practices that make it impossible for families to understand how much they will actually pay for college," Kerry Traylor, CEO and founder of College Strategy Experts in California told Diverse via email. "It's an inexcusable practice, quite frankly, and I'm so glad that a progressive state like Maryland has banned it."
The new law prevents public colleges in the state of Maryland from cutting financial aid from students when they receive a private scholarship. Instead, it allows Maryland public colleges to reduce their aid packages through permission from the scholarship provider.
Executives of Central Scholarship, a nonprofit that provides scholarships and interest-free loans for nearly 350 students pursuing a postsecondary education, advocated for nearly two years for Senate Bill 337 to pass.
"Last year was an education process, helping our elected officials understand the issue and why it was important for them to address it," said Jan Wagner, president of Central Scholarship, in a phone interview.
Wagner and Vice-President Michele Johnson partnered with University System of Maryland, with its 12 member institutions, to craft the legislation that eventually passed.
"When a new version of the bill was introduced this year, the USM supported it with several amendments," said Patrick Hogan, Vice Chancellor for Government Relations at University System of Maryland, in an email interview. "The amendments give our financial aid offices flexibility to reduce institutional aid when a student's aid from all sources exceeds their financial need. This will allow our institutions to use that aid to help other students with financial need."
Wagner and Johnson's support for the bill was based in concern for award-winning, low-income students. Wagner said many students make their college decisions based on financial aid they will receive from the institution. "You're counting on that money only to have that money redirected," said Johnson.
Johnson also mentioned their concern for donors. "Some donors give directly to colleges for scholarships and some give directly to organizations like us," she said. "They want to help individual students as opposed to the university. We're concerned from the student perspective and the donor perspective."
Morgan State University did not engage in total scholarship displacement before the outlaw, but the institution did reduce financial aid for students if they received a private scholarship. With the new law in place the institution is now required to receive permission from the scholarship provider.
Tanya Wilkerson, director of financial aid at Morgan State, said that the new bill will have an impact on low-income students, "It may hinder the low-income students who may not be able to benefit from Institutional funding due to the lack of dollars used for those who may have more than enough funding because of the receipt of additional outside scholarships," said Wilkerson.
"If colleges want to be 'last dollar' then they should be 'last dollar,'" said Wagner.
Officials involved in crafting the bill hope other states may pass similar bills, and may consider including private institutions in the legislation.
Amherst College, a private institution in Massachusetts, is one of many institutions that reduce student financial aid when a student receives funding from another source. Gail Holt, dean of financial aid, said there needs to be a conversation between scholarship agencies and institutions to find a common ground.
"It'll be interesting to see how it impacts students and schools," Holt told Diverse. "I think there needs to be some reasonable communication paths in terms of dialog between schools and the agencies because they need to understand what the schools are trying to do for the students already."
Dennis O'Shea, director of communications at Baltimore's Johns Hopkins University, a private institution, told Diverse via email, "When a student's financial position changes, perhaps because of a well-deserved honor like a state legislative scholarship, then the student's need for our help has also changed. And we can put that money to use helping another student who may not have that resource."
O'Shea added, "Our policy on scholarships from private organizations allows the amount of the scholarship to be deducted from the student's loan or work requirement rather than from grant aid."
Ya-Marie Sesay can be reached via e-mail at ysesay@diverseeducation and on twitter @Sesayyamarie.