The White House has reportedly selected Johnathan Holifield to be the next executive director of the White House Initiative on HBCUs.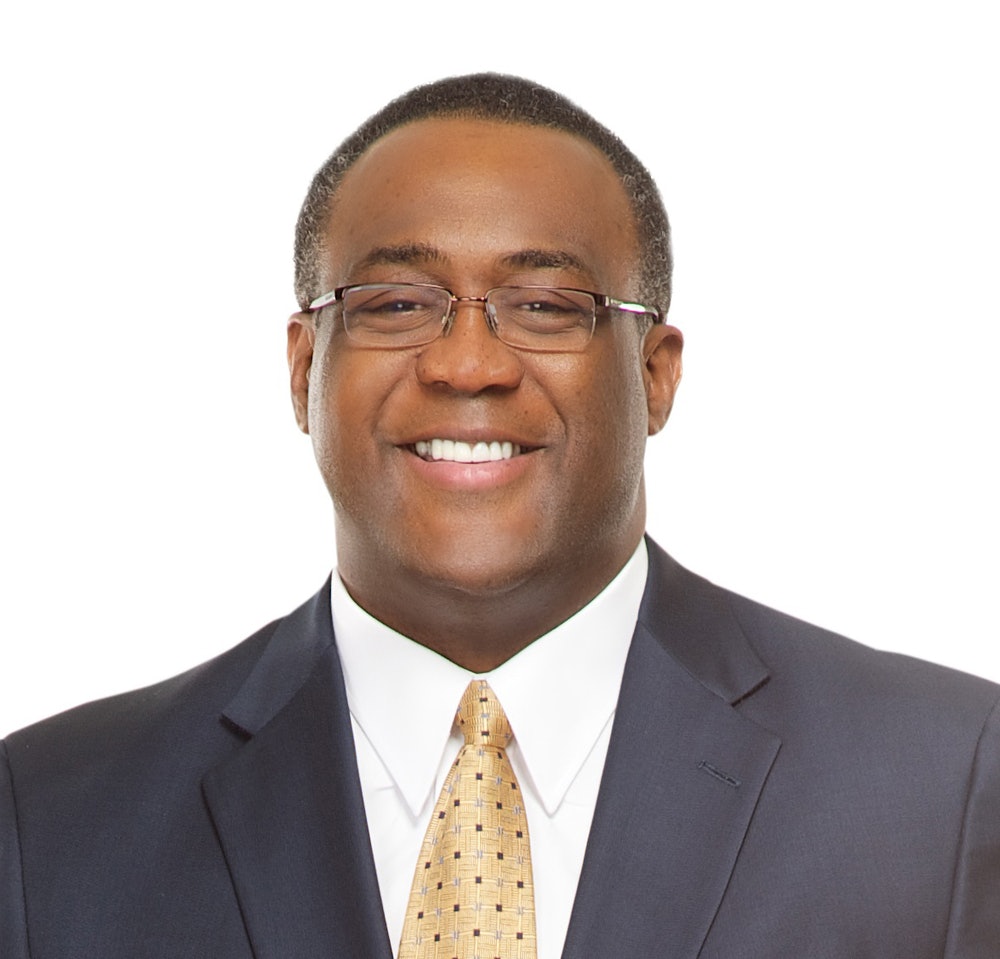 The choice is viewed as odd by some HBCU experts who wonder what—if any—experience the former NFL player has to prepare him for this appointment.
"I don't think the Trump administration understands or cares about HBCUs," said Dr. Marybeth Gasman, the Judy & Howard Berkowitz Professor of Education at the University of Pennsylvania. "I don't understand the rationale for appointing Johnathan Holifield. He seems to be committed to his work and vision, but that has little to do with HBCUs."
However, Dr. Leonard Haynes, who served as executive director of the White House Initiative on HBCUs during the tail-end of the George W. Bush administration and the beginning of the Barack Obama administration, applauded the news of the appointment of Holifield and downplayed any concerns about his purported lack of experience with HBCUs.
"So what? He's not the first one," Haynes said, noting that former executive director Margaret Seagears also did not have prior administrative experience at an HBCU. "You don't have to have that [prior experience at HBCUs] to be effective. That's not a mandatory requirement."
Haynes praised Holifield for other attributes and accomplishments, including the fact that he has a law degree.
"He's got the energy level, which we need, and he's willing to work in the gray areas," Haynes said. "As a lawyer he understands rules and regulations. That's very important in working with federal agencies."
Haynes said he first met Holifield several years ago at a conference and was impressed with a presentation he gave on economic competitiveness.
"I was very impressed with what he had to say," Haynes said. "I thought, 'this has transferability to minority serving institutions in general and HBCUs in particular.'"
A former NFL player, Holifield would bring years of experience in consulting for underrepresented entrepreneurs. His 2017 book, The Future Economy and Inclusive Competitiveness focuses on how innovation and demographics can push the United States to prosperity.
Holifield received his bachelor's degree from West Virginia University and went on to complete a M. Ed. and J.D. from University of Cincinnati. He is the co-founder of ScaleUp Partners, a consulting agency that, according to its website, strives for "inclusive competitiveness." ScaleUp primarily works to develop strategies for entrepreneurs from underrepresented communities. The company has worked with the Ohio Board of Regents and provided services for start-up companies across the country.
Outside of ScaleUp, Holifield was the former vice-president with the Cincinnati USA Chamber of Commerce and the founding executive director of CincyTech, a company that consults and invests in new tech companies in Southwest Ohio.
Dr. Michael L. Lomax, president and CEO of the United Negro College Fund, said his organization would attempt to work with Holifield.
"As we have done since the start of the new administration, UNCF will seek every opportunity to present Mr. Holifield with our federal policy proposals and enlist his essential support of investments in HBCSUs and, most importantly, our students," he said in a statement.
Lezli Baskerville, president and CEO of the National Association for Equal Opportunity in Higher Education praised President Trump's selection.
"He has a wealth of experience in business, economic development and technology development—all central to assisting more HBCUs to thrive," said Baskerville. "That he is trained as a lawyer is always a plus from the perspective of this lawyer. It suggests an ability to listen, read, synthesize and analyze a great deal of information from many sources and to make a clear, potent case."
While Gasman hopes Holifield will be able to pushTrump to follow through on his expressed commitment to HBCUs, she remains skeptical.
"I am not confident as I think his hands will be tied by the Trump administration, an administration that has shown little interest and in fact, disregard for African Americans," she said. "I'm not sure that Holifield will have a chance to do much."
Joseph Hong can be reached at jhong@diverseeducation.com or you can follow him on Twitter @jjshong5.