An audit from the Department of Education's Office of Inspector General concluded that Western Governors University (WGU) should return nearly $713 million to the department. WGU is a nonprofit, online school based in Salt Lake City, Utah , with a current enrollment of close to 84,000 students across all 50 states.
The report, which was published last week, recommends that the university return $712,670,616 in federal Title IV financial-aid funds awarded to WGU students for the period between July 1, 2014 and June 30, 2016. WGU may also be on the hook to pay back additional federal student aid dollars distributed since then.
At issue is the OIG's finding that 69 WGU courses failed to provide "regular and substantive interaction between students and their instructors," as required by federal law.
According to the OIG, course descriptions for nearly half of the courses in question listed zero "substantive interaction" between students and instructors. Remaining courses only described one or two such interactions.
As a result, the OIG determined that the courses in question met the definition of a correspondence course, and could not be defined as distance education. Under federal law, a school becomes ineligible to receive financial aid if more than half its students enroll in at least one correspondence course in an academic year. Over half of WGU students were enrolled in at least one of these 69 courses.
In a phone interview with Diverse on Friday, WGU president Scott Pulsipher contested the audit's findings. "The OIG's opinion is wrong," he said, adding that the OIG's determinations hinge on a "narrow" application of faculty roles.
WGU operates with what it calls a "disaggregated faculty model," which "unbundles" all of the functions and roles that a single faculty member might play at other higher education institutions. At most schools, one faculty member is responsible for designing course curriculum, teaching at the course level, teaching and mentoring at the program level and carrying out student evaluations. At WGU, those roles are spread across a range of instructor types.
This faculty model has been evaluated and recognized by the institution's accreditor, the Northwest Commission on Colleges and Universities, Pulsipher noted. WGU has been accredited by Northwest since 2003 and had its accreditation reaffirmed as recently as February 2017.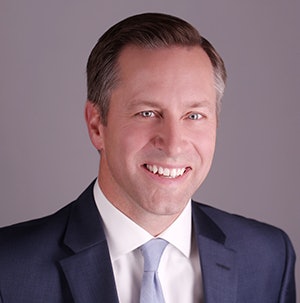 "I think the OIG takes a very narrow application of faculty roles, [while] our accreditor has taken a broader faculty model," Pulsipher said.
The OIG acknowledged that the Northwest Commission recognizes WGU's "student mentors, course mentors, evaluators, product managers, and council members as members of the school's faculty," but came to a different conclusion in its own analysis. "We . . . concluded that only course mentors and evaluators, not student mentors, product managers, or council members, could reasonably be considered instructors," the audit said.
ED officials will make the final call on whether to follow through on the OIG's recommendations. In years past, WGU has earned praise from department officials as an innovator.
"We have every confidence that this will ultimately be resolved favorably for WGU," Pulsipher said.
Regulatory language governing distance education originated in the Higher Education Act of 1992. Observers say that the field of distance education has evolved considerably since then and that Congress ought to consider making regulatory changes reflective of new realities.
"Technology and pedagogy has changed significantly since the initial legislation was passed," said Dr. David Schejbal, dean of continuing education, outreach and e-learning at University of Wisconsin-Extension. "I think what we need is to catch up with the changes in technology and pedagogy legislatively."
Pulsipher maintained that WGU is already in compliance with federal law.
"I think some will see this as a catalyst to bring some focus to the language that exists," Pulsipher said. "If it does, that's great, but I wish it to be very clear that we have always . . . complied with law and regulation."
Staff writer Catherine Morris can be reached at cmorris@diverseeducation.com.